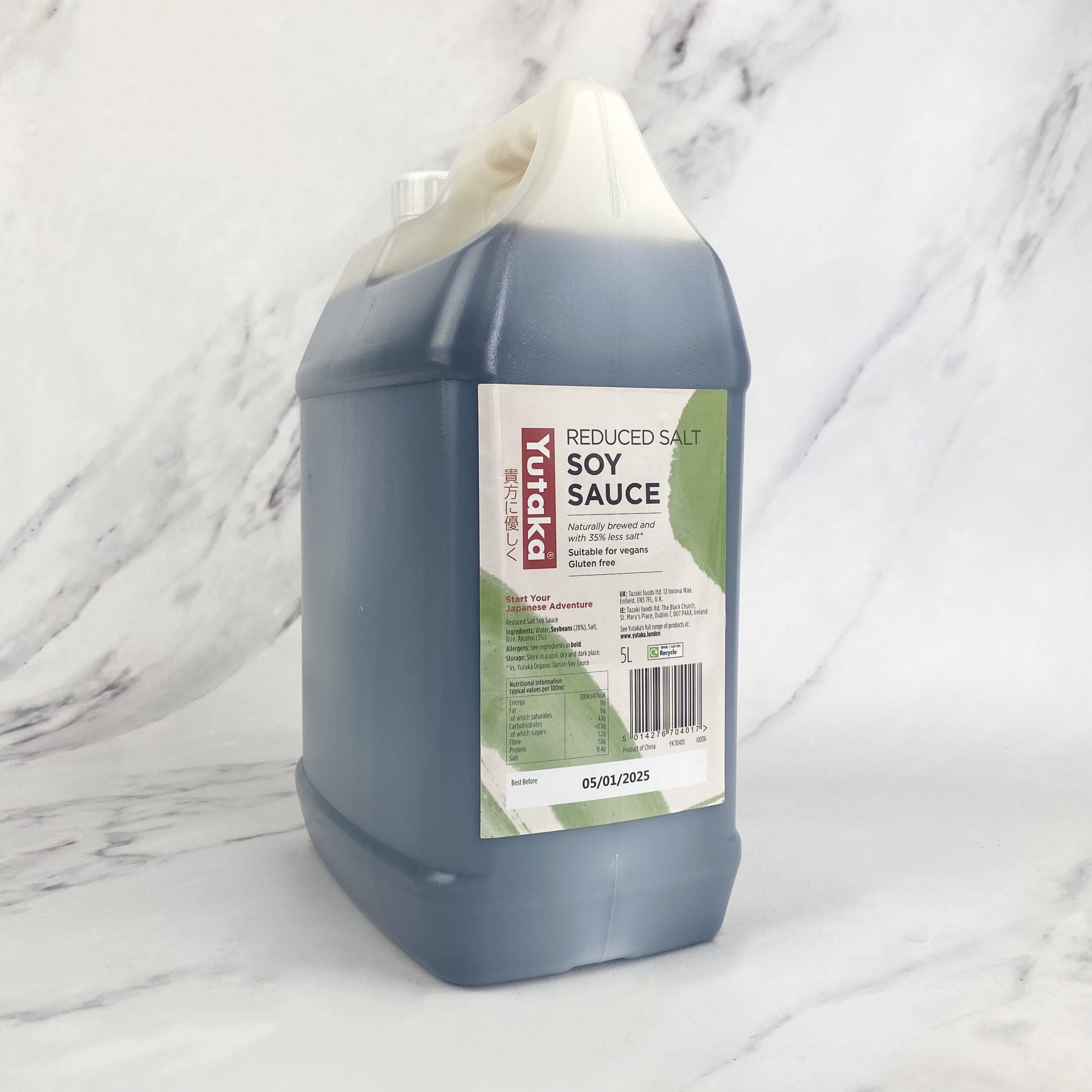 Yutaka Gluten-Free Soy Sauce – 5Ltr
A naturally brewed soy sauce which is gluten free and reduced in salt. Soy sauce is a key ingredient for Asian style dishes and these large 5 litre bottles of soy sauce are perfect for large kitchens. Simply pour a splash in everything, from Bolognese sauce, to soup, to salad dressing for extra richness and bite.
Full product specification, available upon request.