Wholesale Meat, Fish & Charcuterie
Raw & Cooked Bacon
If you're looking for a wholesale supplier of raw and cooked bacon for your food business, we've got you covered. Our raw bacon includes unsmoked and smoked streaky and back bacon, while our cooked bacon comes in trays of cooked whole streaky bacon rashers as well as diced sweet cure crispy bacon. If you've got vegan customers, we even have mini streaky bacon rashers by Miami burger that are sure to please. For wholesale pricing for your food business, get in touch!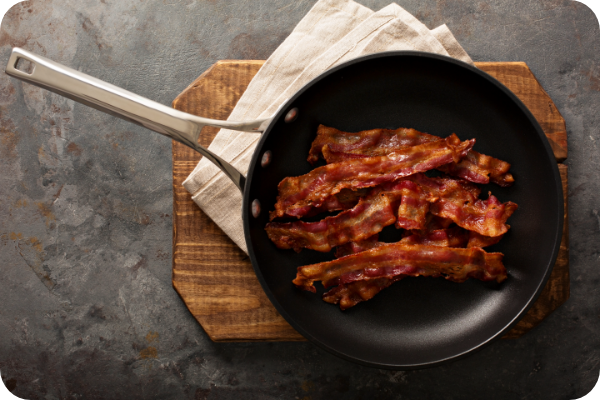 Sliced & Cooked Meats
With everything from Prosciutto to Free-range, Pulled Roasted Chicken – we're confident you'll find what you need in our cooked and sliced meats range. If it's chicken you're after, we've got packs of cooked chicken breasts, available steamed or roasted, as well as bags of pulled roasted chicken inner fillets, perfect for baguettes, wraps and salad bowls. Check out our sliced salami, chorizo, prosciutto, and ham as well as our sliced pepperoni, pastrami, and turkey. Having trouble sourcing a specific cooked meat? Get in touch with our telesales team to see if we can help.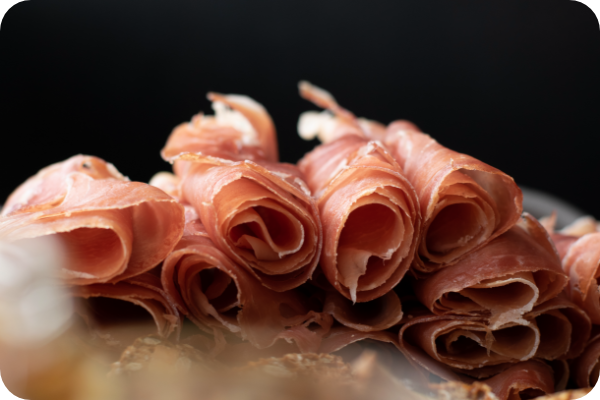 Raw & cooked sausages
When it comes to sausages, our range hits the mark for quality and price. Our raw sausages flavours include Cumberland Sausages, with their classic herb and pepper flavour profile, as well as Pork and Leek Sausages combining sweet, juicy pork with the sharp flavours of leek for a delicious and well-balanced sausage. Looking for something spicier? Check out our raw cooking chorizo, packed full of flavour and texture. We also have cooked Cumberland sausages for kitchens with reduced cooking facilities as well as vegan sausages by Miami Burger, for food businesses appealing to a vegan / vegetarian clientele.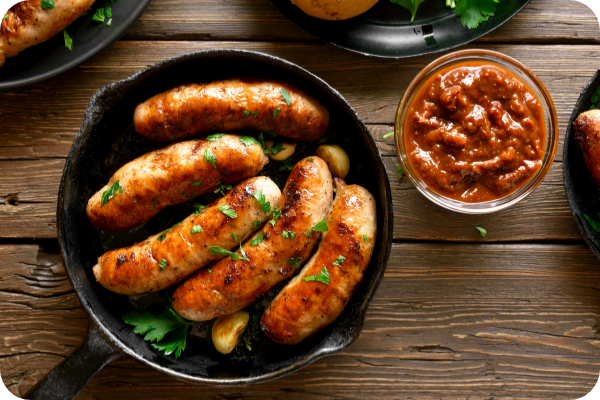 Fish & Other Meats
We offer one variety of Smoked Salmon, and we think that's enough, because you can't get any better than John Ross Jr's Traditional Scottish Kiln-Smoked Salmon. Our Tuna is available in 1kg packs, great for food service and perfect for filling baguettes, bagels, and sandwiches. Our cooked meat range is rounded out with a selection of specialty meat products such as Salt Beef and Gammon Ham joints, Salami Milano Sticks and Diced Chorizo. If Sausage patties are more your thing, we've got you covered with our trays of pre-formed sausage patties, and vegans are covered with Miami Burger's Vegan chicken and beef burgers.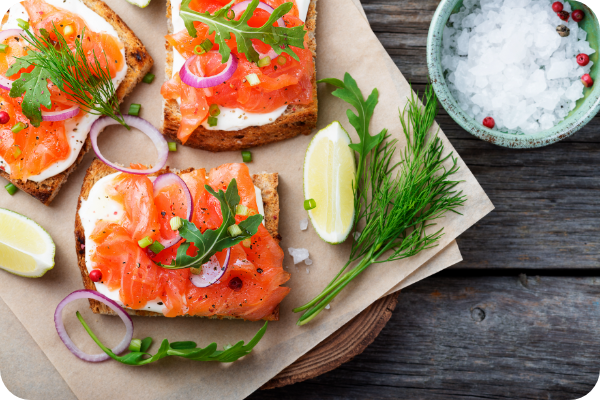 Next Day
Delivery
Order by phone, email or online for next day delivery
Full BRC
Accreditation
Food Safety is guaranteed with our AA Rated BRC Accreditation
Great stock
availability
We work hard to ensure our products are always in stock
Innovative, Trending
& Bespoke Products
Our aim is to help keep your business unique and relevant