Sliced & Grated Cheeses
With everything from Sliced Mild Cheddar through to grated Grana Padano, we're confident our range of Sliced and Grated Cheese products will meet your business needs. We source products from UK and International suppliers to provide a great selection of traditional cheeses for food service businesses. Our Sliced Cheese range includes Mild & Mature Cheddar as well as Emmental, Burger Cheese, Red Leicester and Mozzarella. Our Grated Cheese range includes Mild & Mature Cheddar as well as Mozzarella (including vegan), Emmental, Grana Padano & Vegetarian Parmesan.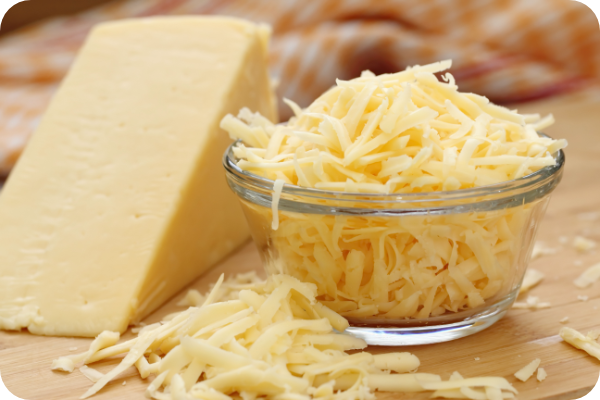 Blocks & Specialty Cheeses
Looking for something a little fancier? We stock a range of block and specialty cheeses for customer looking to create their own cheese boards, sandwiches, baguettes, and the like. Our range includes blocks of Mild or Mature Cheddar in 5kg block and Stilton in 2.2kg wheels. We stock French Goats Cheese, Camembert and Brie as well as Italian Grana Padano and Parmesan. We supply Mozzarella in blocks, balls and pearls and our Feta is loved by our customers all over London!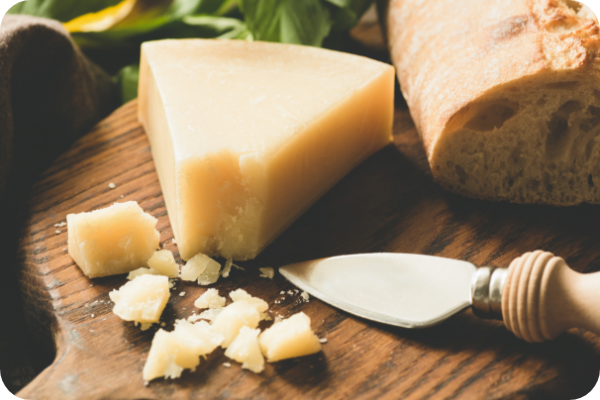 Fresh Eggs & Liquid Eggs
We're proud to be supplying St Ewe's Free-Range Fresh Eggs to Café's and Deli's across London and Oxford. Not only do we offer their Free-Range Medium Eggs but also their Rich Yolk Eggs, which have a beautiful dark orange yolk, perfect for high quality poached eggs. All St Ewe eggs are 100% British, Red Tractor and RSPCA approved. Need Liquid Eggs in your kitchen? We've got Liquid Egg Yolk and Liquid Egg White in 1kg cartons as well as 10 Litre containers of Liquid Whole Egg, to ensure we've got a product to fit every kitchen. If short cuts are what you're after, get in touch for more information on our range of pre-poached eggs, readily boiled or our delicious pre-made egg mayonnaise!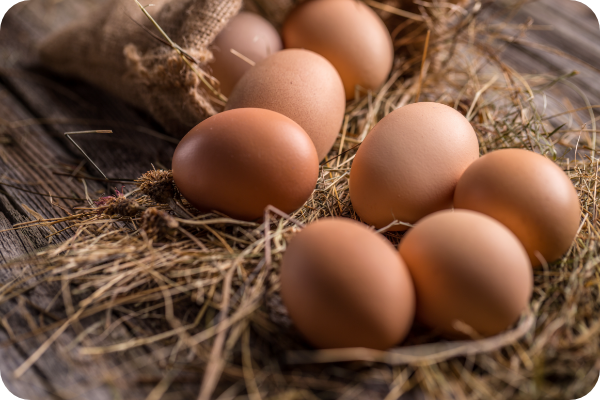 Butter, Yoghurts & Creams
Our wholesale cheese & dairy range is complimented by a great selection of everyday staples that London food businesses are using daily. If you're looking for butter, we supply cases of 250g Salted and Unsalted Butter as well as butter portions and liquid butter. Need yoghurt for Granola bowls or pots? Check out our Greek Yoghurt or Coconut Collaborative's Vegan Coconut Yoghurt. We've got Sour cream for topping off jacket potatoes or nachos, Crème Fraiche for adding to sauces and cooking and Buttermilk for making fluffy pancakes or crispy fried chicken coatings. Looking for something not currently in our range? Get in touch and we will see how we can help!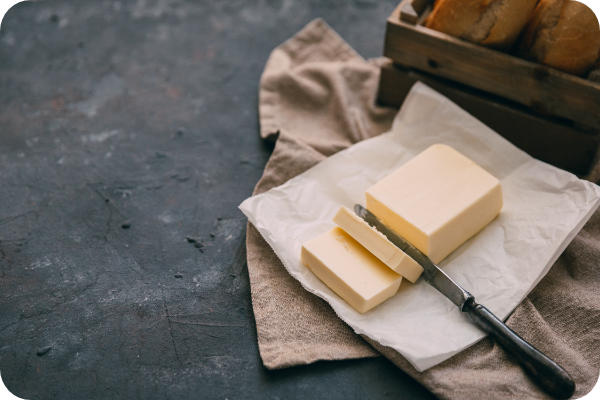 Next Day
Delivery
Order by phone, email or online for next day delivery
Full BRC
Accreditation
Food Safety is guaranteed with our AA Rated BRC Accreditation
Great stock
availability
We work hard to ensure our products are always in stock
Innovative, Trending
& Bespoke Products
Our aim is to help keep your business unique and relevant