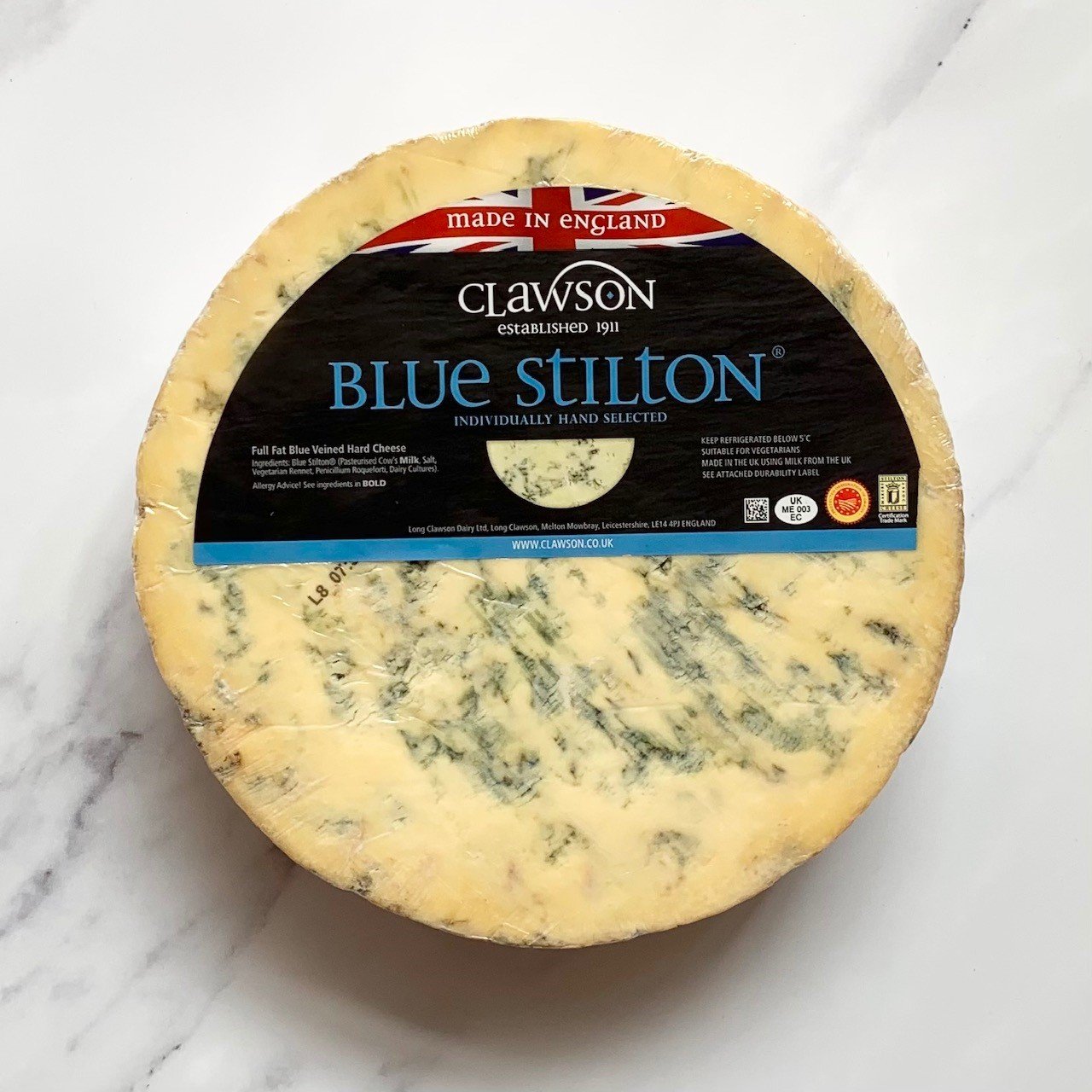 English Blue Stilton Wheel – 2.2kg (approx)
 Winners of the UK Supreme Champion Cheese at the Global Cheese awards, Long Clawson Dairy is made in the heart of the Vale of Belvoir by Master Cheesemakers who began crafting cheese over 100 years ago.
Their Master Cheesemakers individually grade and hand-select each individual Stilton to ensure the absolute finest quality. Ready at around eight weeks old, the final product is crumbly and creamy with a bold and expressive flavour.
As one of only six dairies in the world able to make Stilton due to it's PDO status (Protected Design of Origin) quality is guaranteed with each perfect Stilton basting the telltale blue veins radiating from the centre and a distinctive tangy flavour. Low food miles are guaranteed by sourcing milk only from local farmers.
If you are looking for a high quality, great tasting, english Stilton for your cafe, restaurant, pub or brewery – get in touch with our sales team to get a wholesale price on Long Clawson Dairy English Stilton.
Ingredients:
Blue Stilton® Cheese (from Cow's Milk)
Full product specification, available upon request.