Meat Soups & Stews
Whether you're looking for a Green Thai Chicken Soup or a Chipotle Chicken Stew we've got a range of meat soups & stews that are sure to keep your customers coming back for more. Packed full of flavour and containing high meat content, our soups are popular with customers looking for high quality wholesale soups that don't skimp on taste or ingredients. Ready to heat and serve, and sold in 2kg bags, our products are perfect for food businesses wanting to offer hot food dishes to their customers without the need to cook from scratch.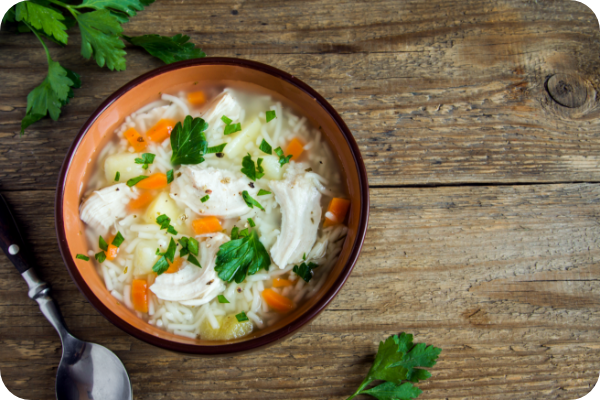 Vegetable and Vegan Soups & Stews
With an increasing number of people experimenting with eating less meat, the popularity of Vegetarian and Vegan soups and stews has increased. This provides a great opportunity for London's café's, deli's and restaurants to offer their customers fresh, tasty soups that not only taste great but also meet their diet choices and requirements. With Thai inspired lentil soups, tomato & basil soups, Vegan Chilli's and more – we've got a selection of vegetarian and vegan soups & stews available to keep your menu fresh and relevant.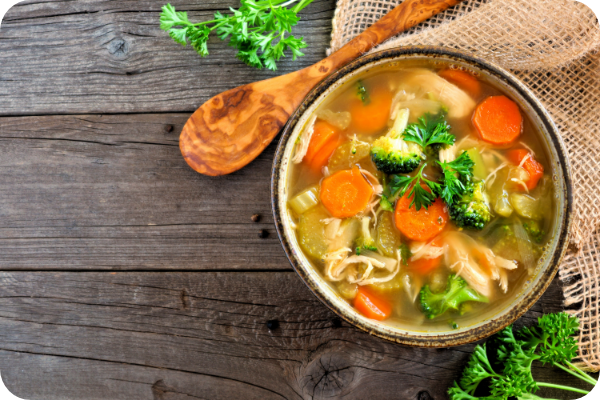 4kg Catering Size Tubs
While our 2kg pouches are the perfect size for food businesses looking to increase their soups & stew offering while keeping food waste down, we know that some larger businesses and caterers have much higher volume requirements. For those customers, we can offer our soups and stews in 4kg tubs with resealable lids, helping tremendously with transportation and storage of soups as well as easy pouring & portion control. To see our range of soups and stews in 4kg catering size tubs, get in touch.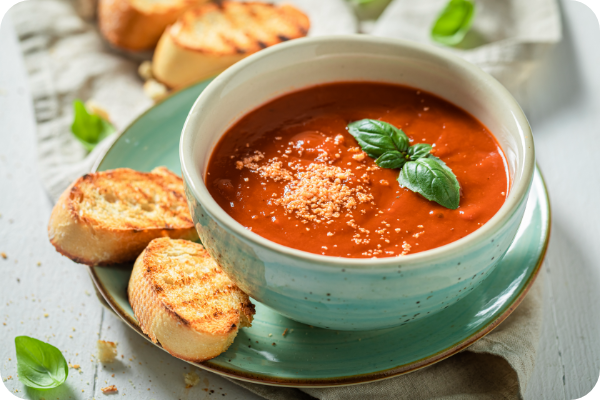 Bespoke Soup & Stew Manufacturing
Looking for a specific soup or stew flavour that you just can't find anywhere? We've partnered with London's best soup & stew manufacturers to source, store and distribute bespoke fresh soup & stew products to London & Oxford food businesses. If you're a caterer or multi-site operator going through a decent amount of soup or stew and are looking for a bespoke recipe to stand out from the crowd, get in touch – we'd be happy to help!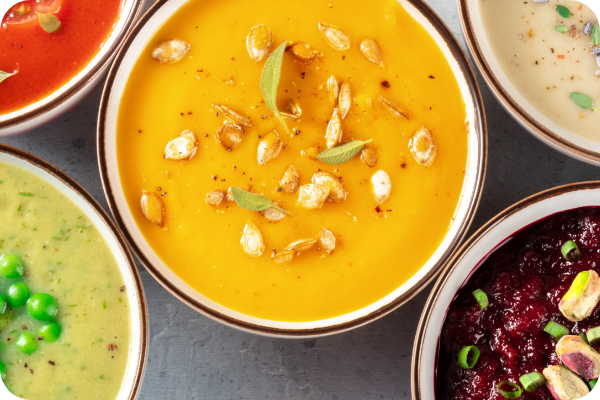 Next Day
Delivery
Order by phone, email or online for next day delivery
Full BRC
Accreditation
Food Safety is guaranteed with our AA Rated BRC Accreditation
Great stock
availability
We work hard to ensure our products are always in stock
Innovative, Trending
& Bespoke Products
Our aim is to help keep your business unique and relevant