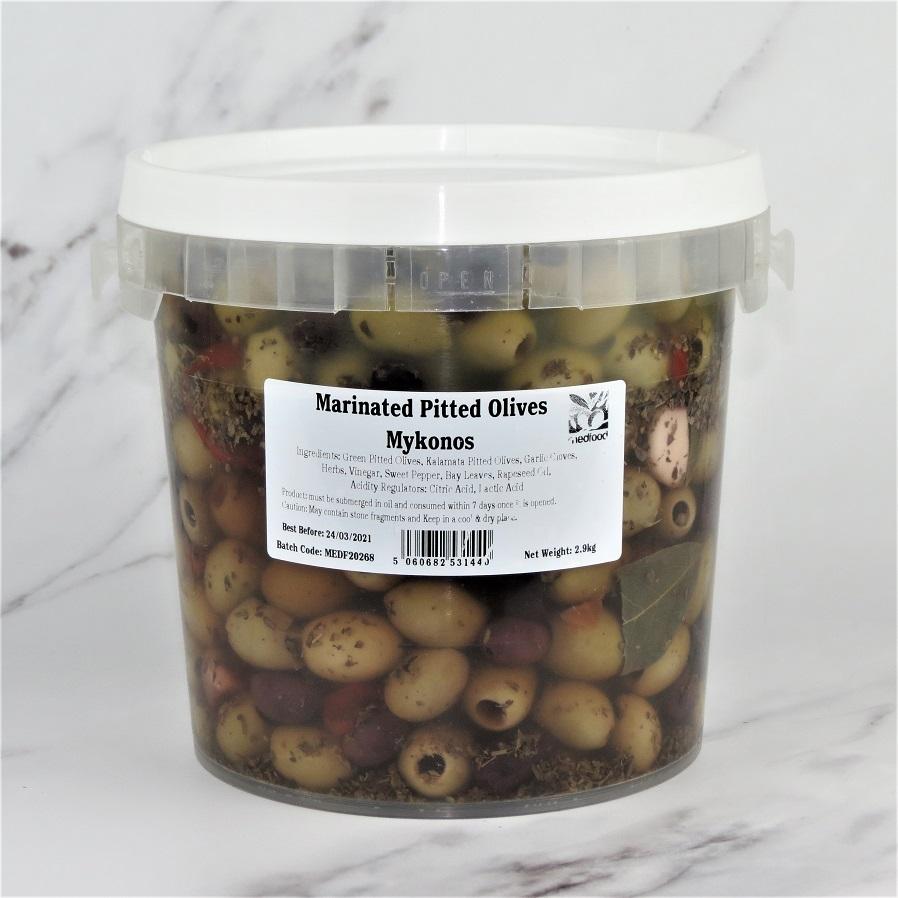 Mix Marinated Olives – 3kg
Perfect for serving as tapas or bar snacks, our catering size, 3kg bulk Mixed Marinated Green and Kalamata Olives with Red Peppers and Sweet Pickled Garlic not only look appetising but also taste AMAZING!
Flavoured with Oregano, Sherry Vinegar and Bay Leaves the Olives are packed with flavour and are sure to get your customers ready for the main event. If you're looking to buy Mix Marinated Olives in bulk, look no further.
Ingredients
Olives 92% (Green Olives, Kalamata Olives (contains salt, vinegar, acidity regulator, lactic acid)) Red Peppers, Sweet Pickled Garlic (contains sunflower oil, Vinegar, Salt, acidity regulator: Citric acid, antioxidant, ascorbic acid) Oregano, Sherry Vinegar, Bay Leaves, Olive Oil
Notes
Net Weight: 3 kg
Net Drained Weight: 1.8 kg
Once opened product must be consumed within 15 days
Full product specification, available upon request.