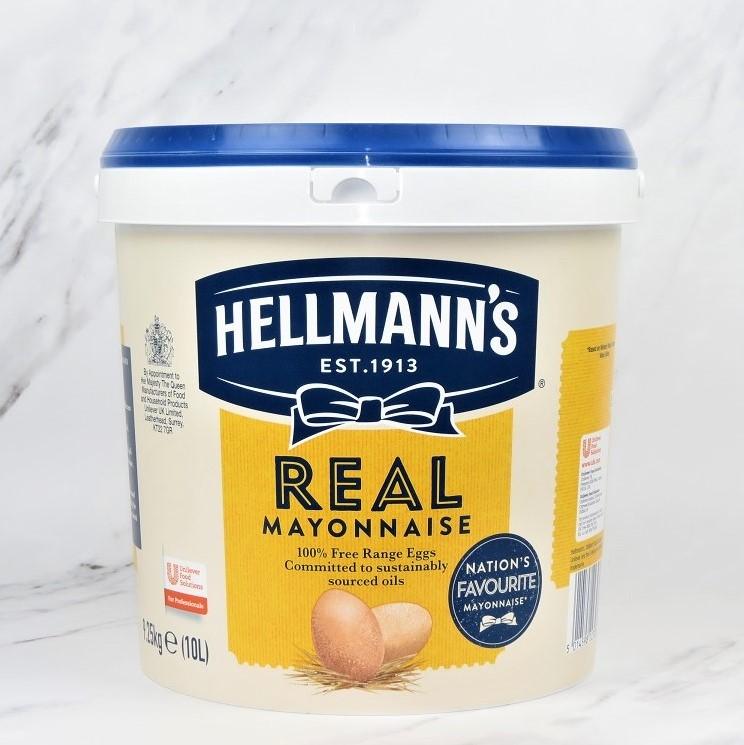 Hellman's Mayonnaise – 10ltr
Hellman's Real Mayonnaise is perfect for dipping fries, topping burgers and binding coleslaw as well as spreading on sandwiches and salads.
A good natural source of Omega3, with no added MSG or artificial colours.
Gluten-free and suitable for vegetarians
Ingredients:
Rapeseed oil (78%), water, free range pasteurised EGG and EGG yolk (8.9%), spirit vinegar, sugar, salt, lemon juice, antioxidant (calcium disodium EDTA), flavouring, paprika extract.
Full product specification, available upon request.