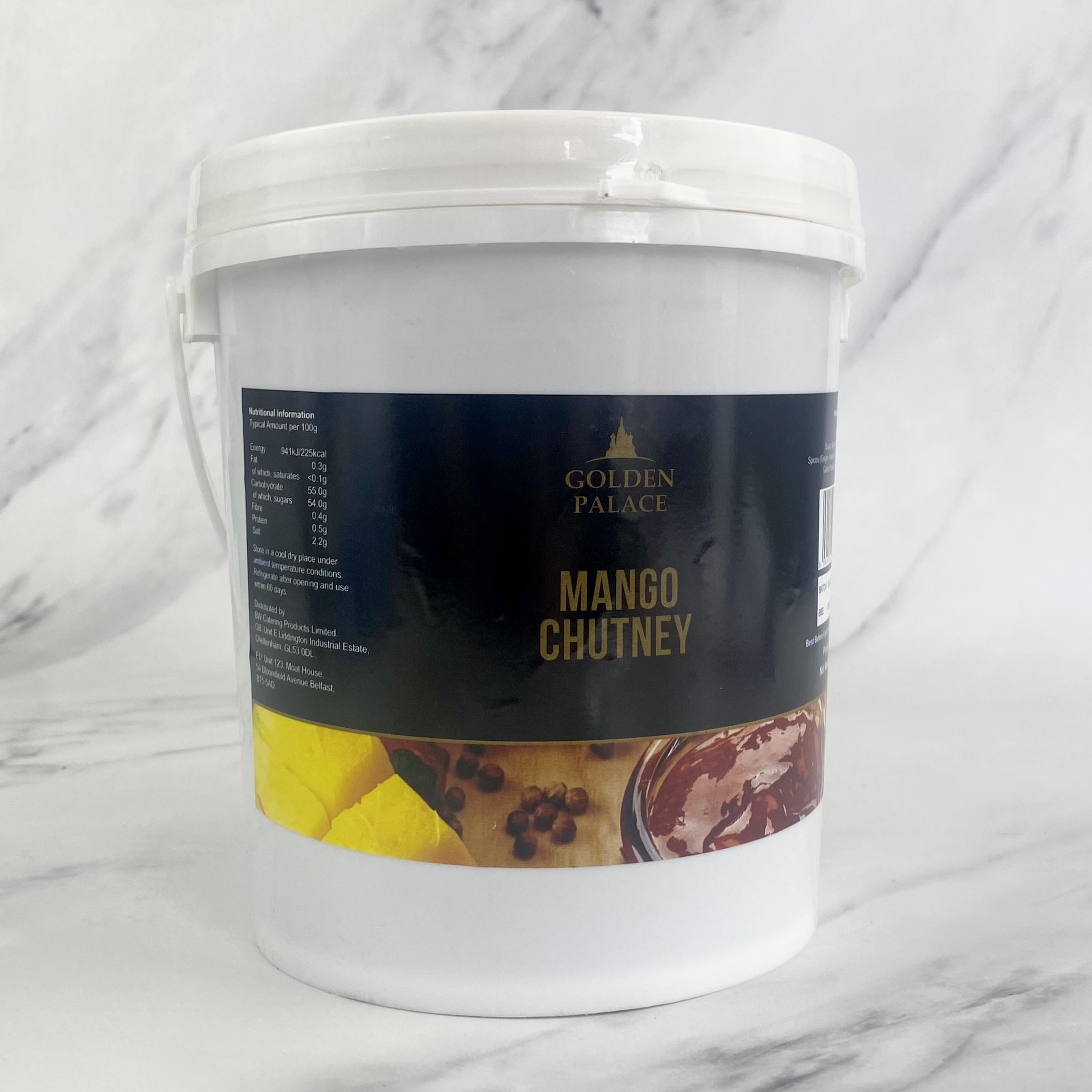 Mango Chutney – 2.8kg
Indulge your customers in the exotic flavors of our Mango Chutney! Bursting with the sweetness of ripe mangoes and a tantalizing blend of spices, this jar is the perfect accompaniment to elevate the dishes on your café or restaurant menu. Whether it's pairing it with curries, serving it alongside grilled meats, or using it as a delightful condiment for sandwiches and burgers, our Mango Chutney adds a touch of vibrant flavor that will leave your customers craving for more.
Full product specification, available upon request.