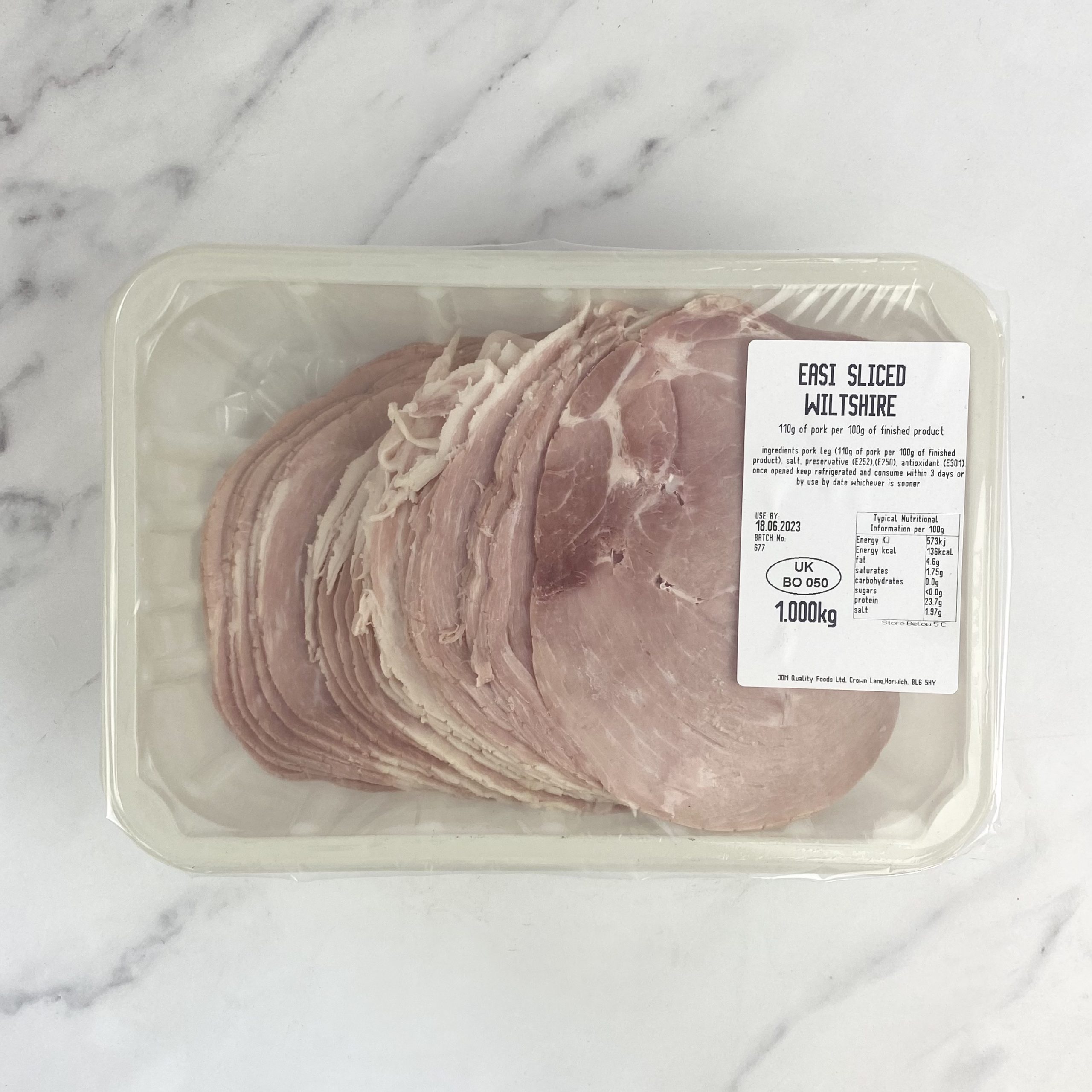 Wiltshire Sliced Ham – 1Kg
Introducing our premium Wiltshire Sliced Ham, perfect for adding a delicious touch of flavor to any dish. Sliced to perfection and weighing in at 1kg, it's a must-have for any restaurant, cafe, deli or wholesaler.
Ingredients:
Pork Leg (110g of Pork per 100g of finished product), Salt, Preservatives.
Full product specification, available upon request.