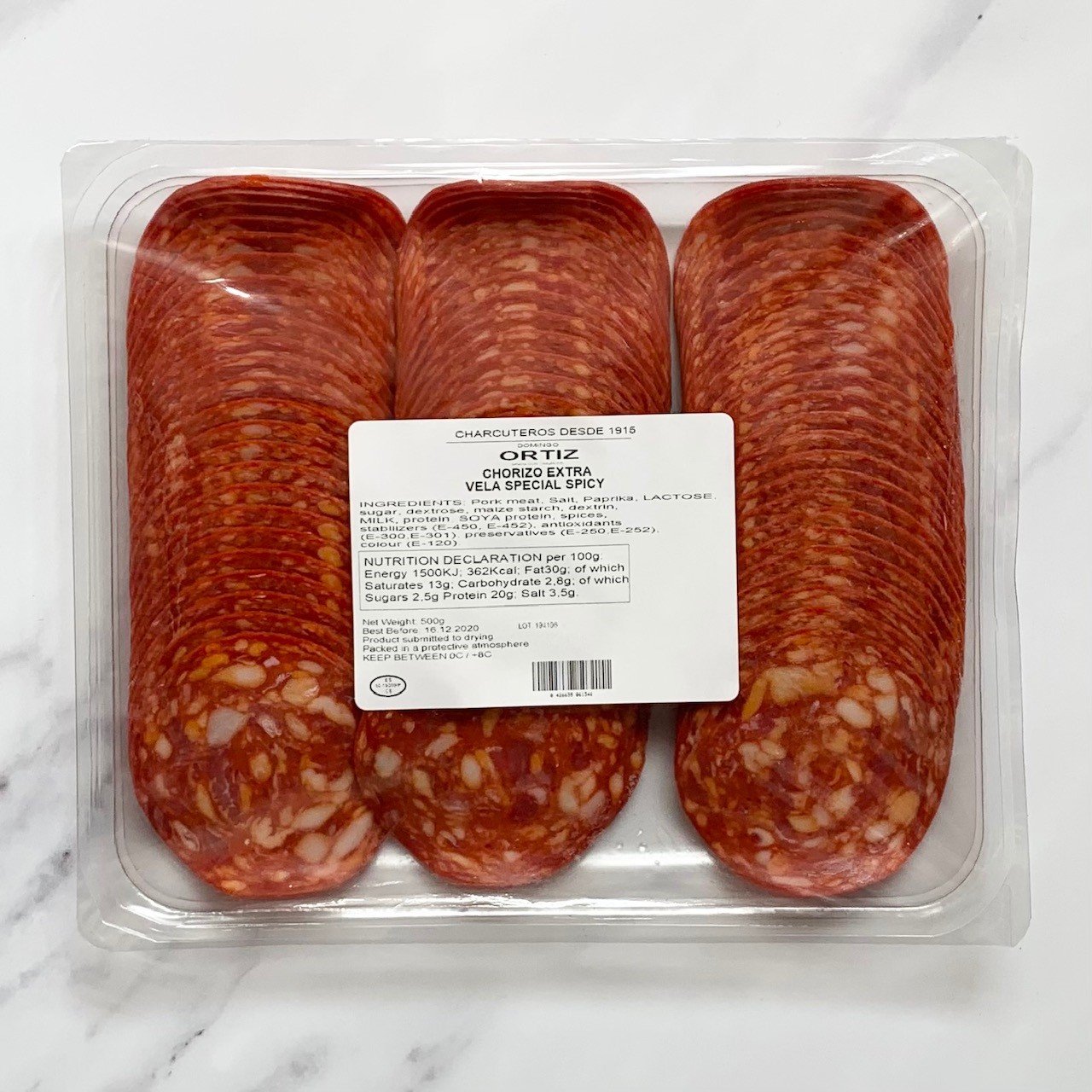 Spanish Sliced Chorizo – 500g
Since 1915, the Ortiz family have been making beautiful Spanish meats from La Rioja, Spain. This Sliced Chorizo is packed full of flavour and the perfect Chorizo for topping pizzas or adding to sandwiches and bagels.
Country of Origin: Spain
Ingredients: Pork meat, Salt, Paprika, LACTOSE, Sugar, Dextrose, Maize starch, Dextrin, MILK protein, SOY protein, Spices, Stabilizers (E-450, E-452), Antioxidants (E-300, E-301), Preservatives (E-250, E-252, E-235, E-202 )
Allergens: Milk, Soybeans
Full product specification, available upon request.