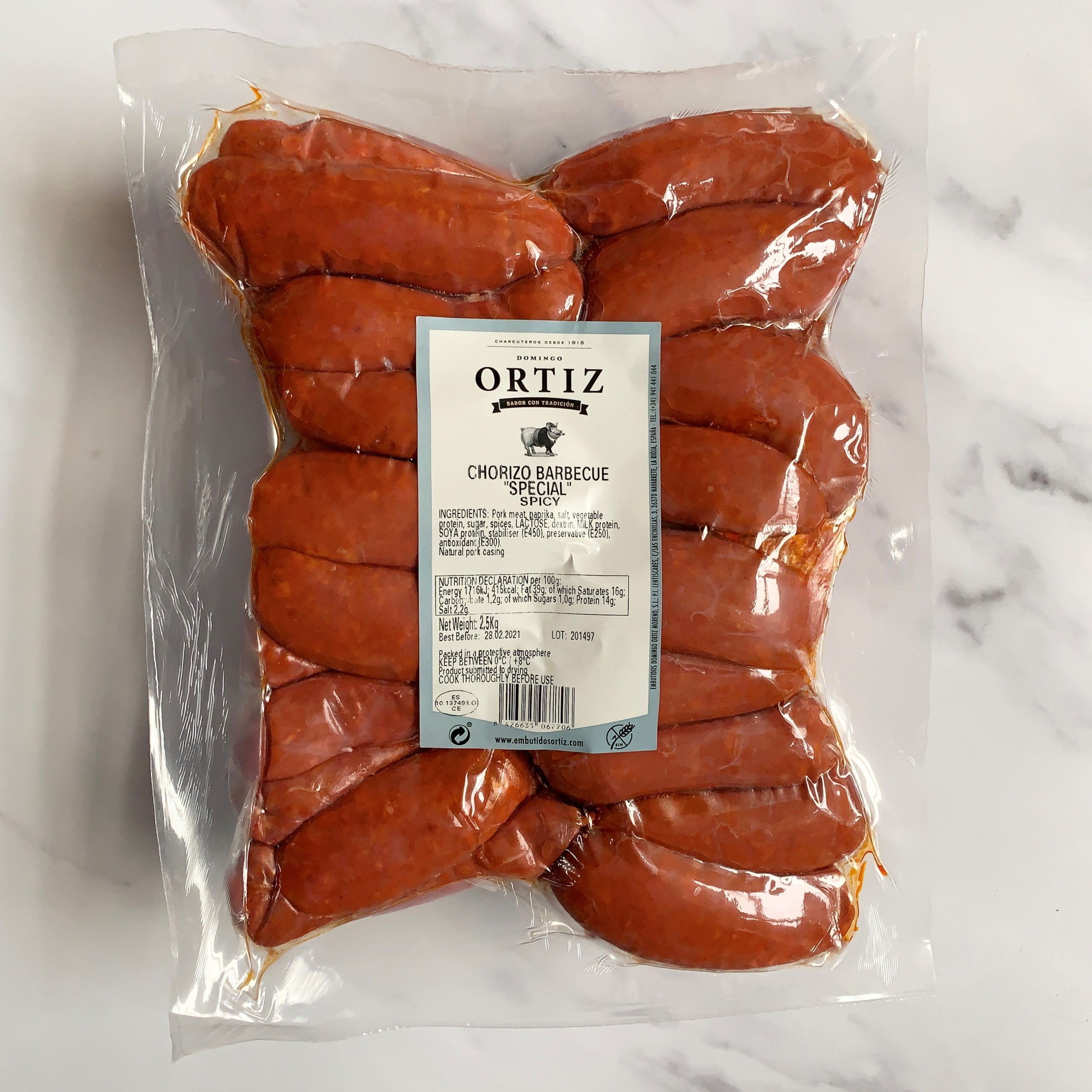 Spicy Cooking Chorizo – (6x500g)
Looking for a high quality cooking Chorizo that is packed with flavour? Well you've found it! Ortiz Cooking Chorizo are perfect for Cafes & Restaurants wanting to offer a beautiful chorizo to dishes on their menu.
Sold by the case of 2 x approx 2.6kg packs, these raw Chorizo have the siganture colour and punchy taste characteristic of Spanish Chorizo and, once cooked, are guaranteed to bring your dish to life!
Country of Origin: Spain
Ingredients: Pork meat, Salt, Paprika, Sugar, Spices, LACTOSE, Dextrin, MILK protein, SOY protein, Stabilizer ( E-450), Preservatives (E-250), Antioxidant (E-300)
Allergens: Milk, Soybeans
Full product specification, available upon request.