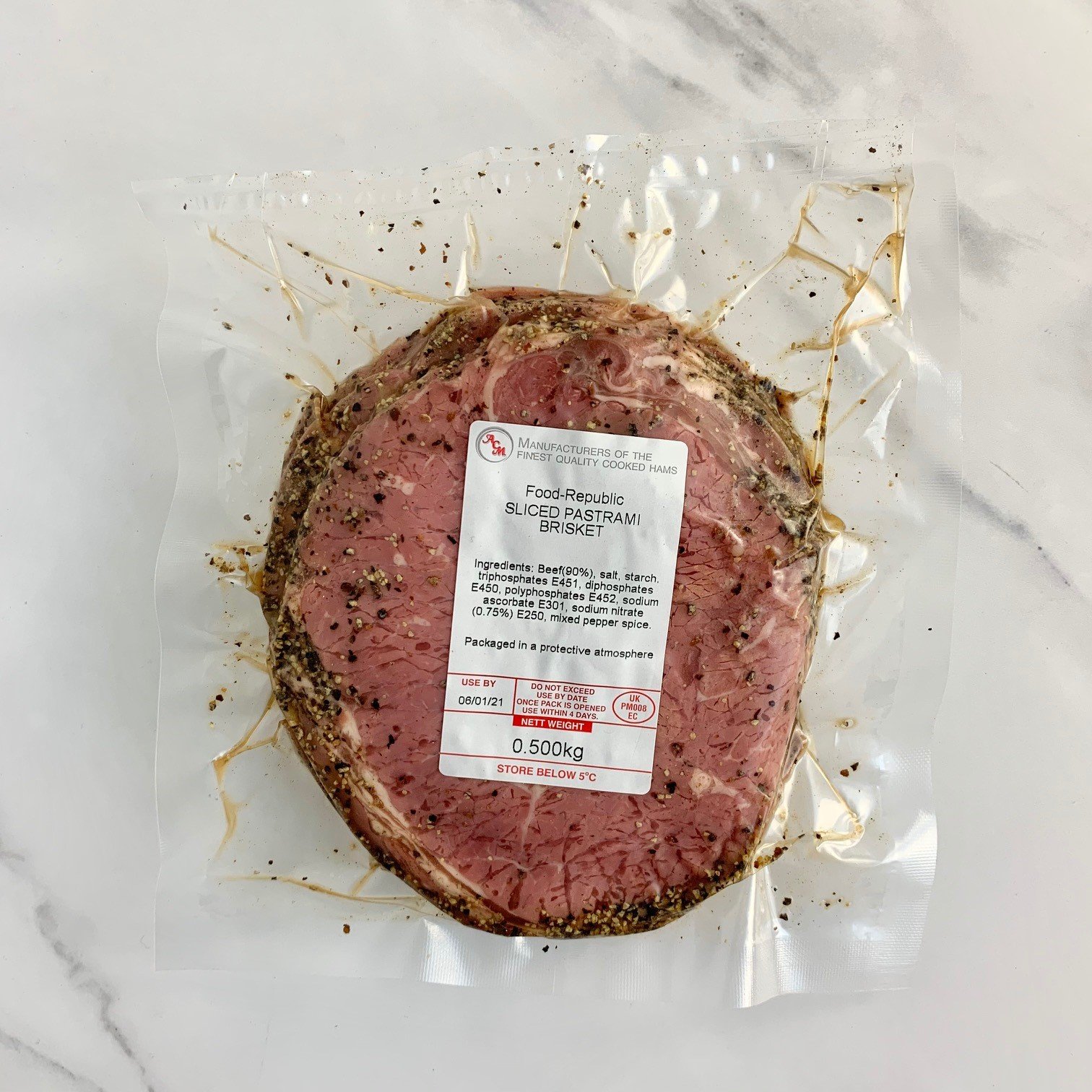 Sliced Peppered Beef Pastrami Brisket – 500g
Wonderfully tender, full flavoured pastrami, using grass feed beef (only the leanest cut of course) and a wonderful blend of spices. Sliced, perfect for summer sandwiches, bagels and salads.
Ingredients:
Beef (90%), Salt, Starch, Triphosphates (E451), Diphosphates (E450), Polyphosphates (E452), Sodium Ascorbate (E301), Sodium Nitrate (0.75%) E250, Mixed Pepper Spice.
Full product specification, available upon request.