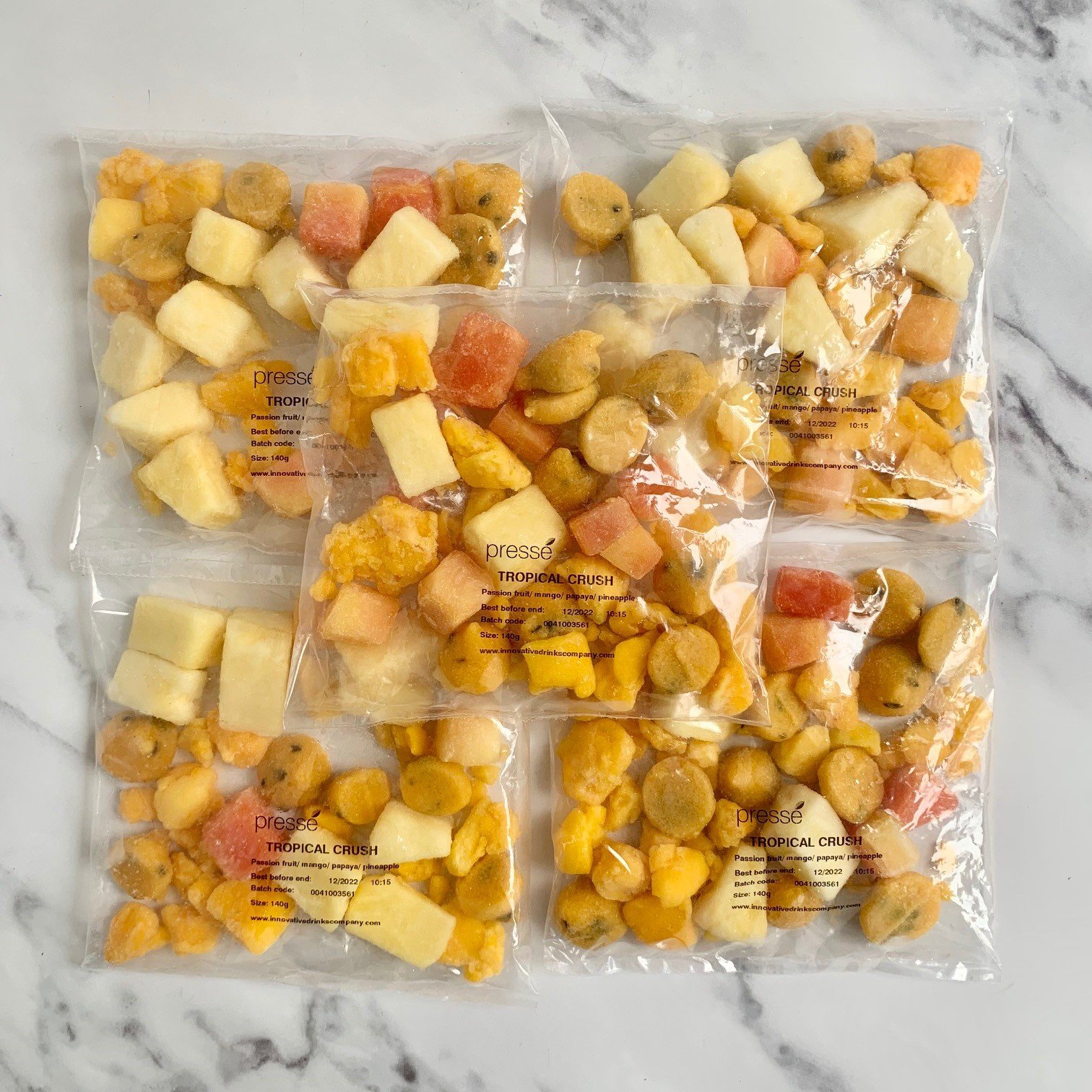 Tropical Crush Smoothie Mix – 30 x 140g
Offer smoothies to your customers without having to mess around with fresh fruit or food waste. Each case (delivered frozen) of Tropical Crush Smoothie Mixes contains 30 individually wrapped 140g portions of frozen fruit. Simply blend with your customers favourite milk, yoghurt and any add-ons (e.g. Chia Seeds, Acai Powder) for an easy, fresh, tasty Smoothie!
Ingredients:
Passionfruit, Pineapple, Banana.
Full product specification, available upon request.