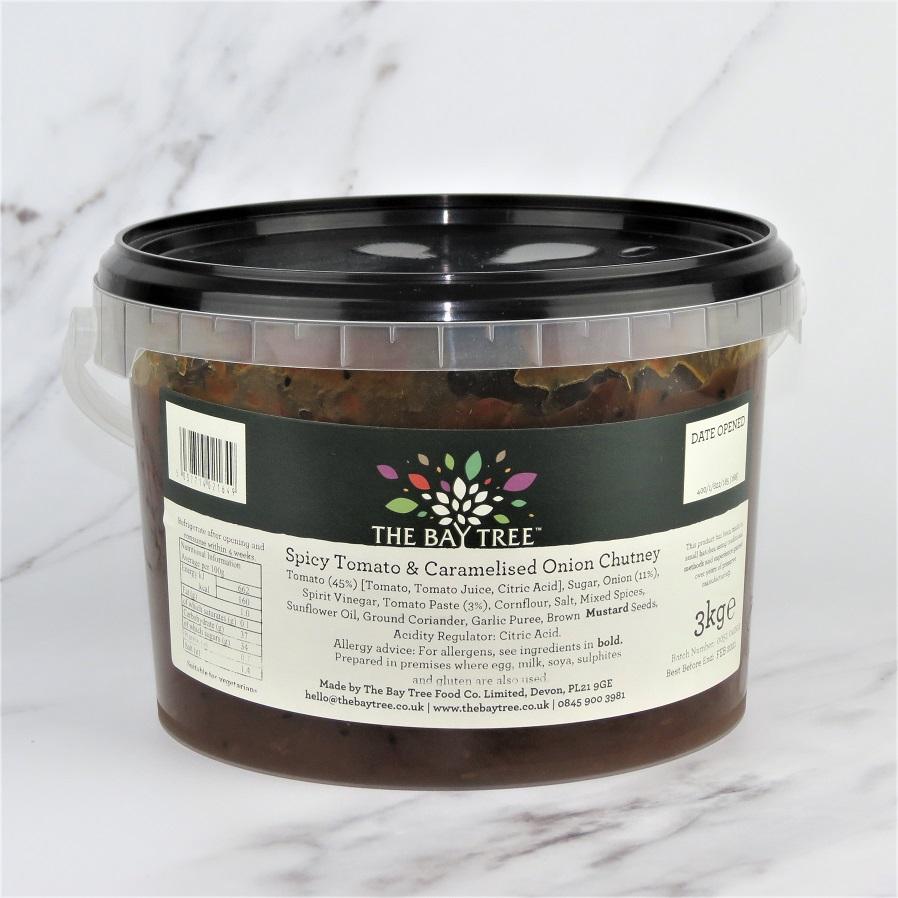 Spicy Tomato & Caramelised Onion Chutney – 3kg
The Bay Tree's spicy tomato & caramelised onion chutney is delicious and versatile. It will enhance a sauce and add a zing to meat, fish or cheese recipes. Use it wherever you would use your favourite pickle, relish or chutney. Then start experimenting!
Ingredients: Tomato (45%) [Tomato, Tomato Juice, Citric Acid], Sugar, Onion (11%), Spirit Vinegar, Tomato Paste (3%), Thickener: Starch, Salt, Spices, Sunflower Oil, Coriander, Garlic Puree, Brown Mustard Seeds, Acidity Regulator: Citric Acid.