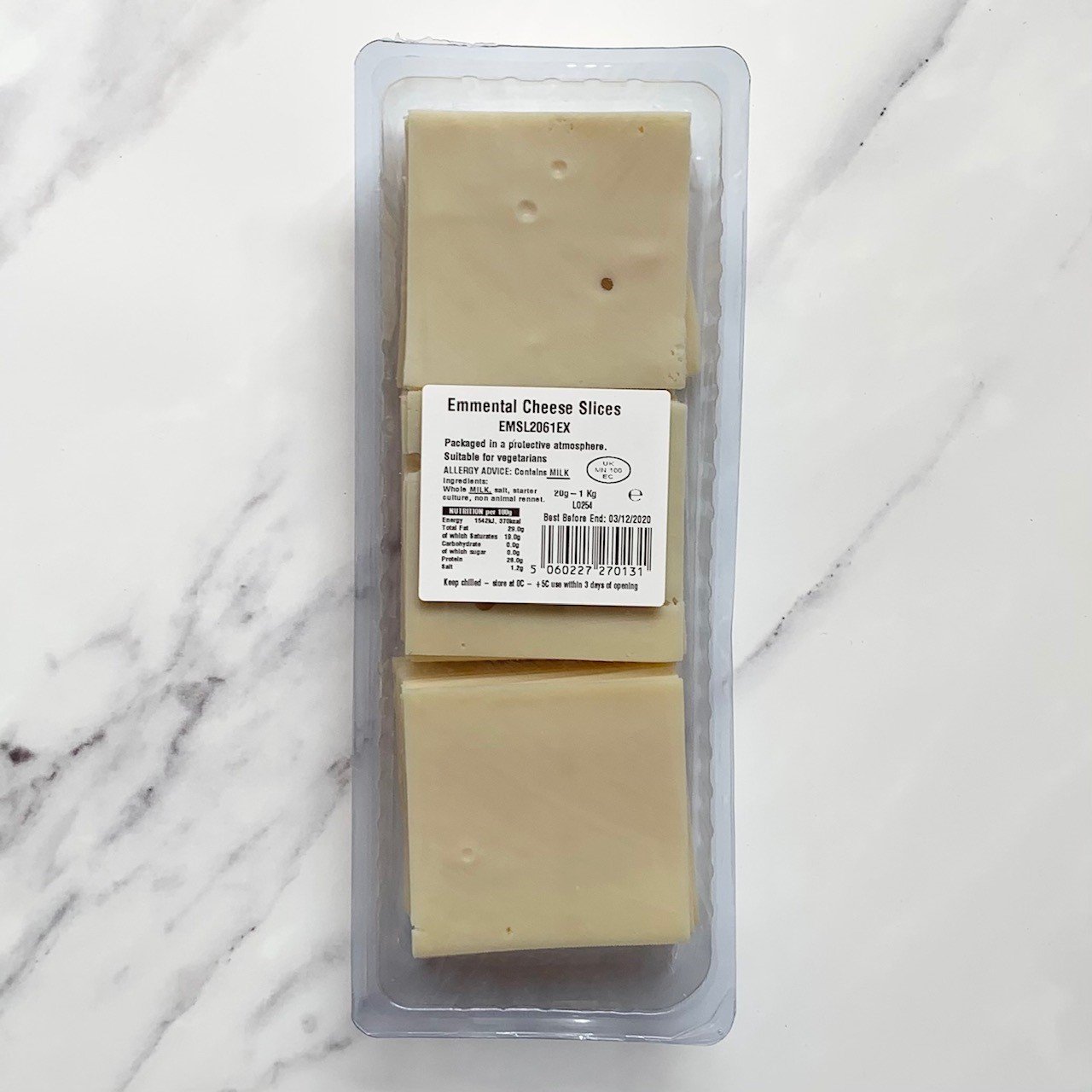 Sliced Emmental Cheese – 1kg
Perfect for making Reubens or Croque Monsieur, Sliced Emmental has a mild, aromatic and nutty flavour making it a great cheese option for sandwiches. It melts well and pairs nicely with ingredients such as Sliced Pastrami, Sliced Honey Roast Ham, Dijon Mustard and Sundried Tomatoes.
Ingredients:
Pasteurised Cow's MILK, Non Animal Rennet, Salt, Starter Culture.
Full product specification, available upon request.