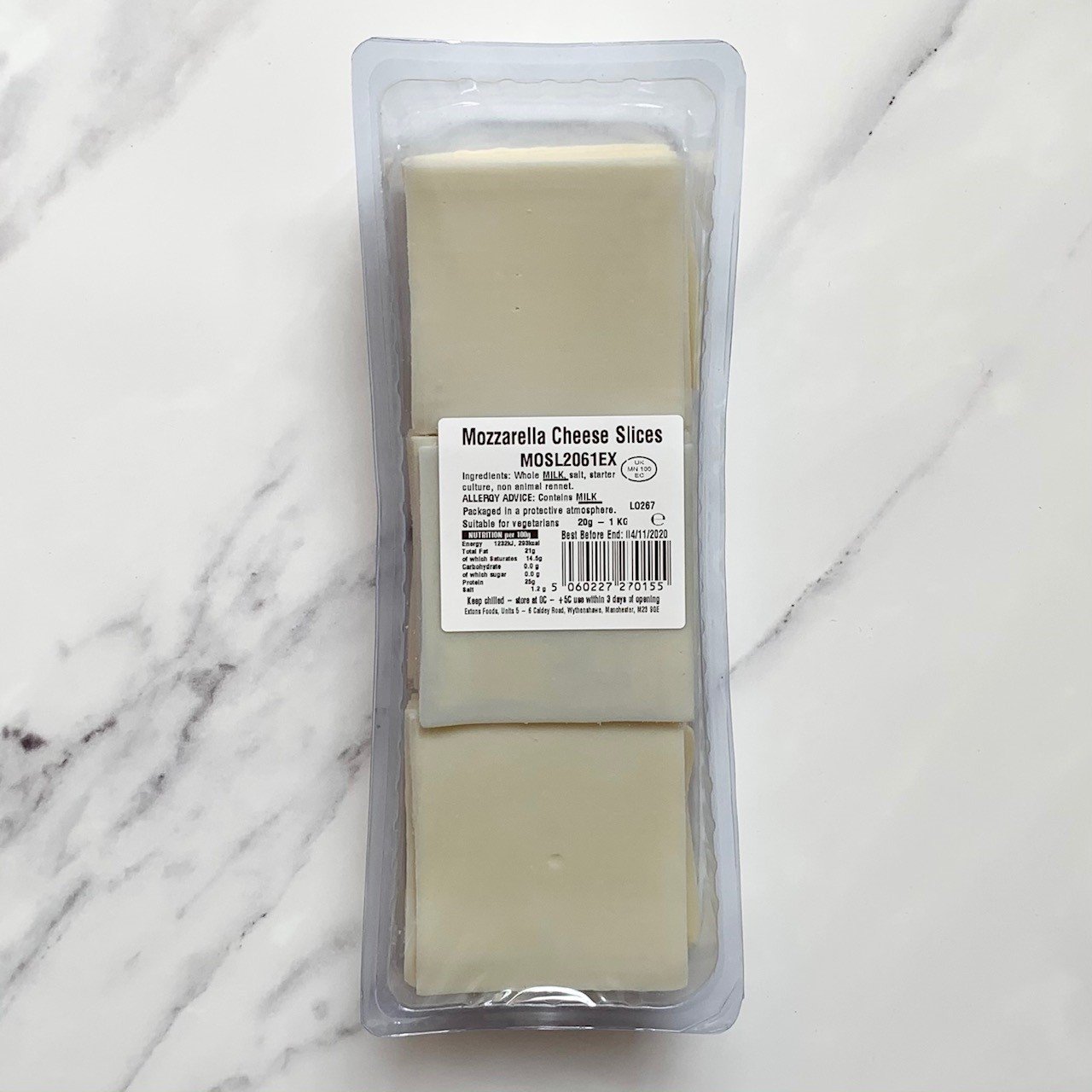 Sliced Mozzarella – 1kg
 Sliced Mozzarella is a great choice for sandwiches, flatbreads or focaccias. With a lovely stringy texture when melted, pair with pesto and red roasted peppers for a mouth-watering combination of flavours.
Each 1kg pack contains approx 50 square slices.
Ingredients: 
Pasteurised Cow's MILK, Starter Culture, Salt, Microbial Rennet.
Full product specification, available upon request.