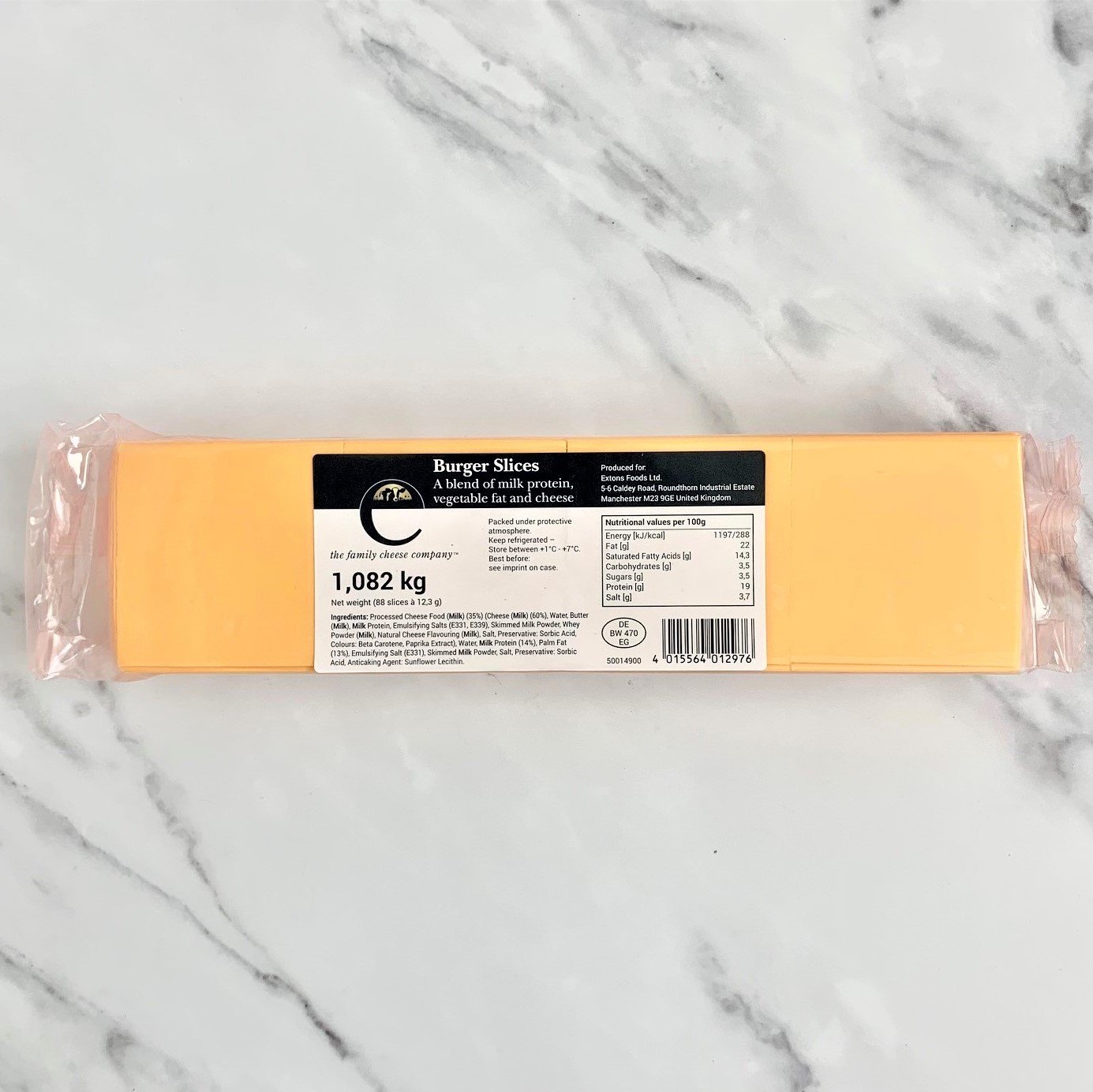 Sliced Burger Cheddar Cheese – 1.082kg
It's not a burger unless you're using Sliced Burger Cheese! With a softer texture and great meltability, burger cheese is an absolute must for american style beef burgers. While you're at it, ask about our sliced pickles, mustard, ketchup and bacon!
Each pack contains 88 slices.
Ingredients: 
Processed Cheese Food (MILK) (35%) (Cheese (MILK) (60%), Water, Butter (MILK), MILK Protein, Emulsifying Salts (E331, E339), Skimmed MILK Powder, Whey Powder (MILK), Natural Cheese Flavouring (MILK), Salt, Preservative: Sorbic Acid, Colours: Beta Carotene, Paprika Extract, water MILK Protein (14%), Palm Fat (13%), Emulsifying Salt (E331), Skimmed MILK Powder, Salt, Preservative: Sorbic Acid, Anticaking Agent: Sunflower Lecithin.
Full product specification, available upon request.