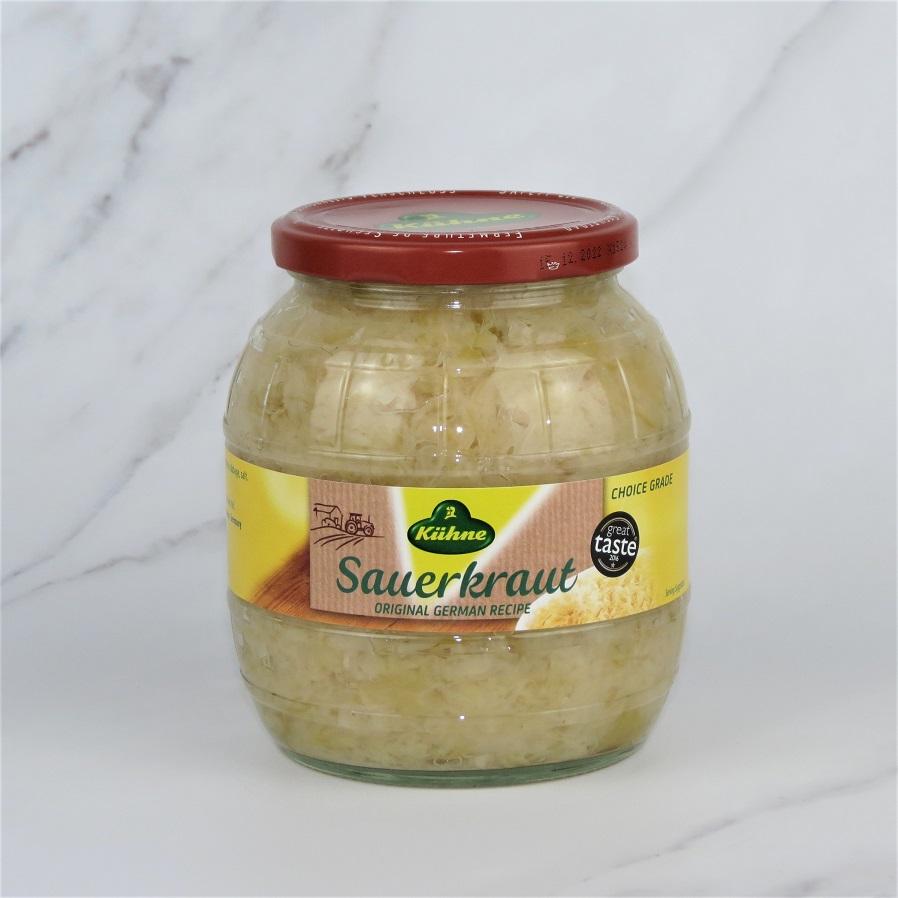 Sauerkraut – 6 x 810g
Kuhne's barrel sauerkraut is made according to a traditional German recipe which gives the full flavour. Ideal for as a side dish to smoked pork, crispy pork knuckle and to tasty sausages or as a real treat in fresh salads and savoury casseroles.
Ingredients:
White Cabbage, Salt
Full product specification, available upon request.