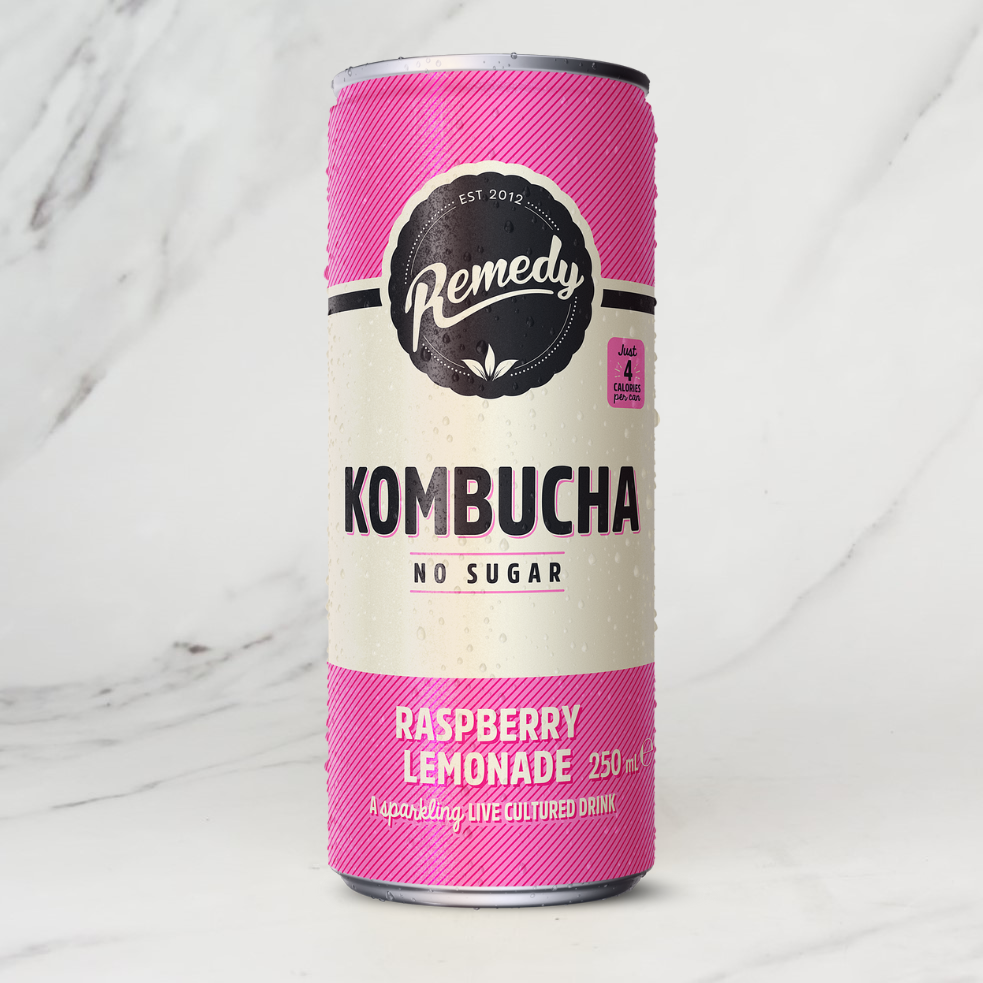 Remedy Raspberry Lemonade Kombucha – 12 x 250ml
Our Remedy Kombucha Raspberry Lemonade takes you right back to being a carefree kid, full of hopeful nostalgia, without any of the bad-for-your-baby-teeth sugar. It's like ripe raspberries crashed your pink lemonade stand and blew it right off the block. We've nailed this childhood classic in an even better, gut-lovin' kombucha tea form that you can enjoy on the daily.
Tasting Notes
For a truly nostalgic experience, pour over ice, pop in a reusable straw and savor the aroma of fresh, sweet raspberries. Real lemon juice provides a perfect zesty balance to the sweet berry flavours.
Ingredients:
Raw kombucha (carbonated water, sugar*, black tea leaves, green tea leaves, traditional kombucha culture), flavour enhancer: erythritol, hibiscus tea, natural raspberry flavouring, lemon juice, sweetener: steviol glycosides.
Full product specification, available upon request.