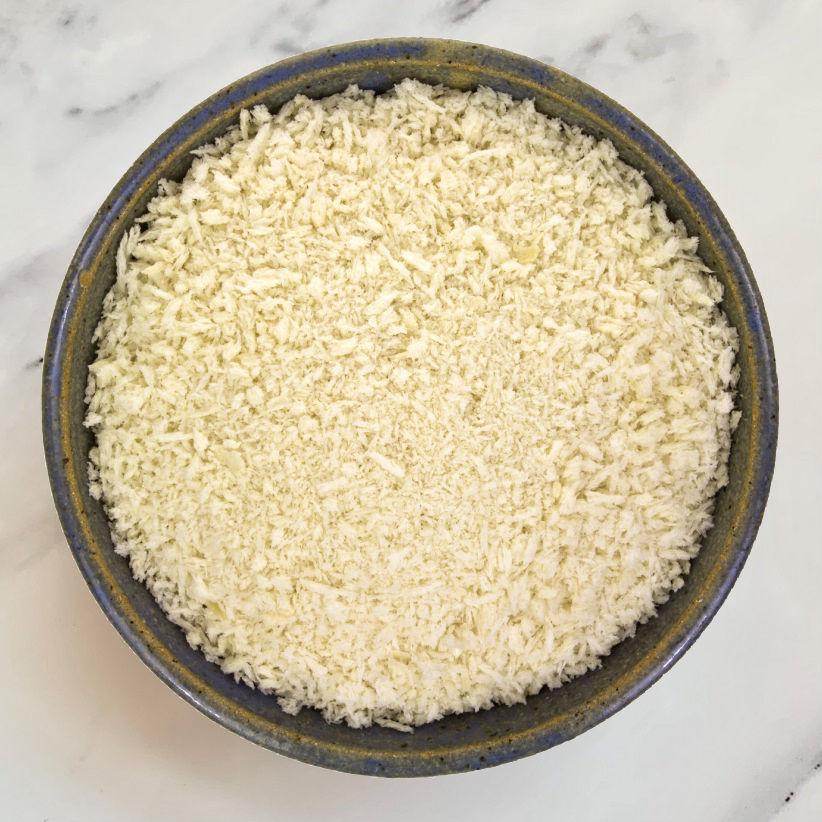 Panko Breadcrumbs – 10kg
Panko is a variety of flaky bread crumb used in Japanese cuisine as a crunchy coating for fried foods, such as tonkatsu. Panko is made from bread baked by electrical current, which yields a bread without a crust, and then grinding the bread to create fine slivers of crumb.
Ingredients:
Wheat Flour, Sugar, Yeast, Refined Salt, Dough Conditioner (Corn Starch, Salt & Vitamin C).