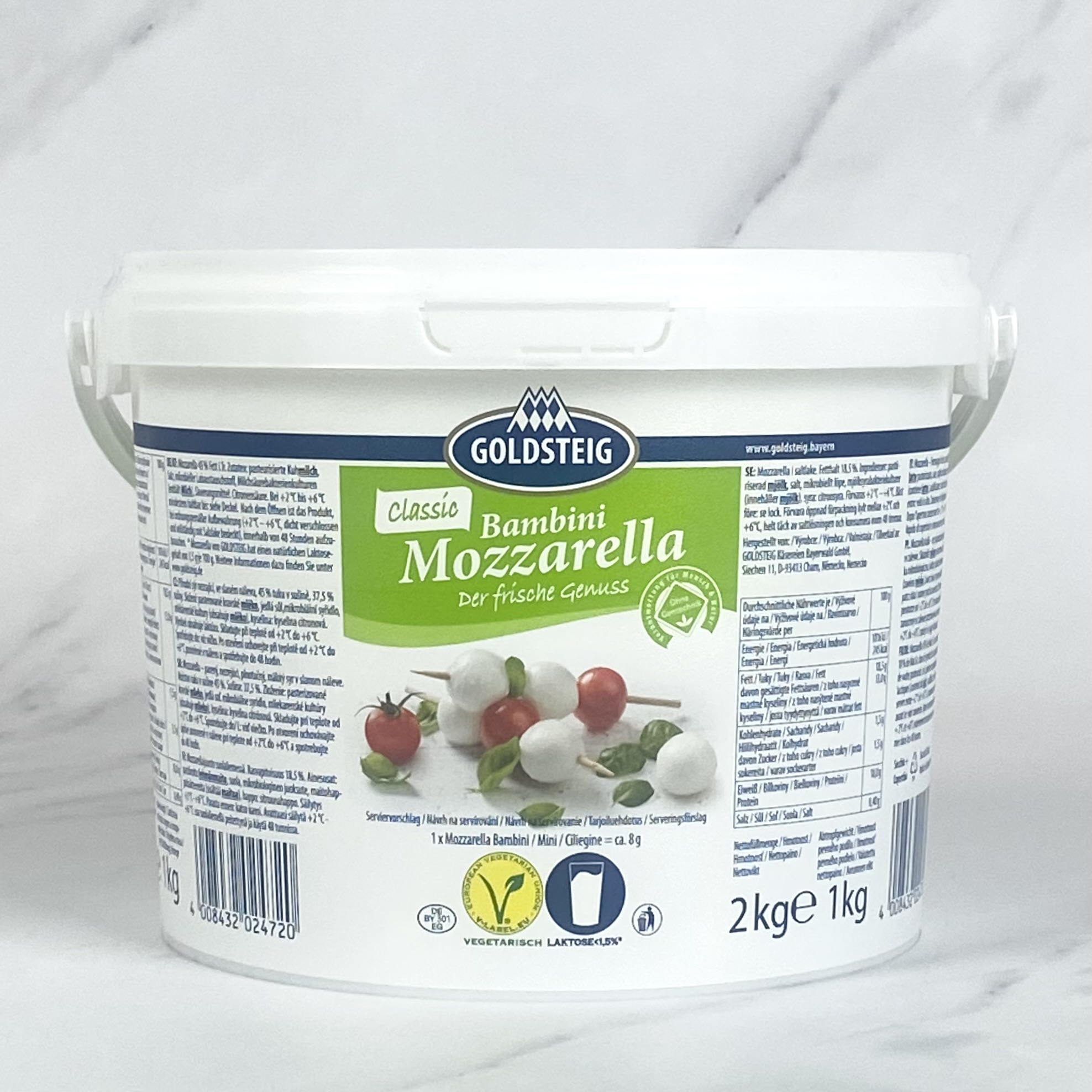 Mozzarella Mini Pearls (Bocconcini) – 1kg
These bite-sized cheeses have a refreshingly delicate and creamy aroma. Savour them in a salad, wrap them in prosciutto or serve them with a spinach Bocconcini Sorentina.
A variety of classic Italian dishes can be spruced up by the very sweet and very light buttery taste of Bocconcini. Slice them on pizzas or vegetable dishes and broil in an oven until the cheese just starts to melt.
Ingredients: 
Pasteurised cow's MILK, salt, microbial rennet (vegetarian rennet), lactic acid bacteria cultures, citric acid.
Full product specification, available upon request.