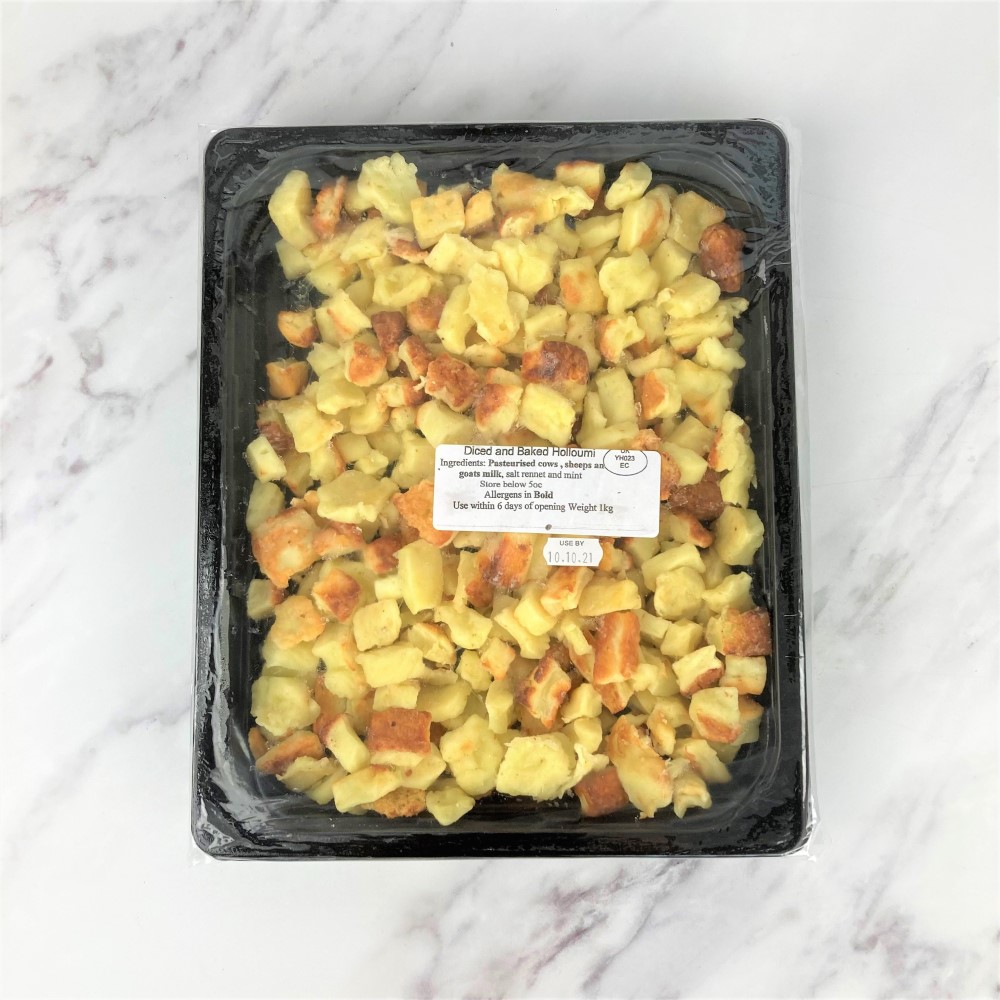 Halloumi – Cooked & Diced – 1kg
This high-quality cheese product is pre-cooked and diced, making it easy to use in a variety of dishes. With its salty, tangy flavor and unique texture, halloumi is a popular choice for Mediterranean-inspired dishes, salads, and sandwiches. Each package contains 1kg of halloumi, providing plenty to share with customers or use for a variety of recipes.
Ingredients:
Fresh Pasteurised cow's, sheep's and goat's milk [MILK], salt 2%, Microbiological Rennet, Mint
Full product specification, available upon request.