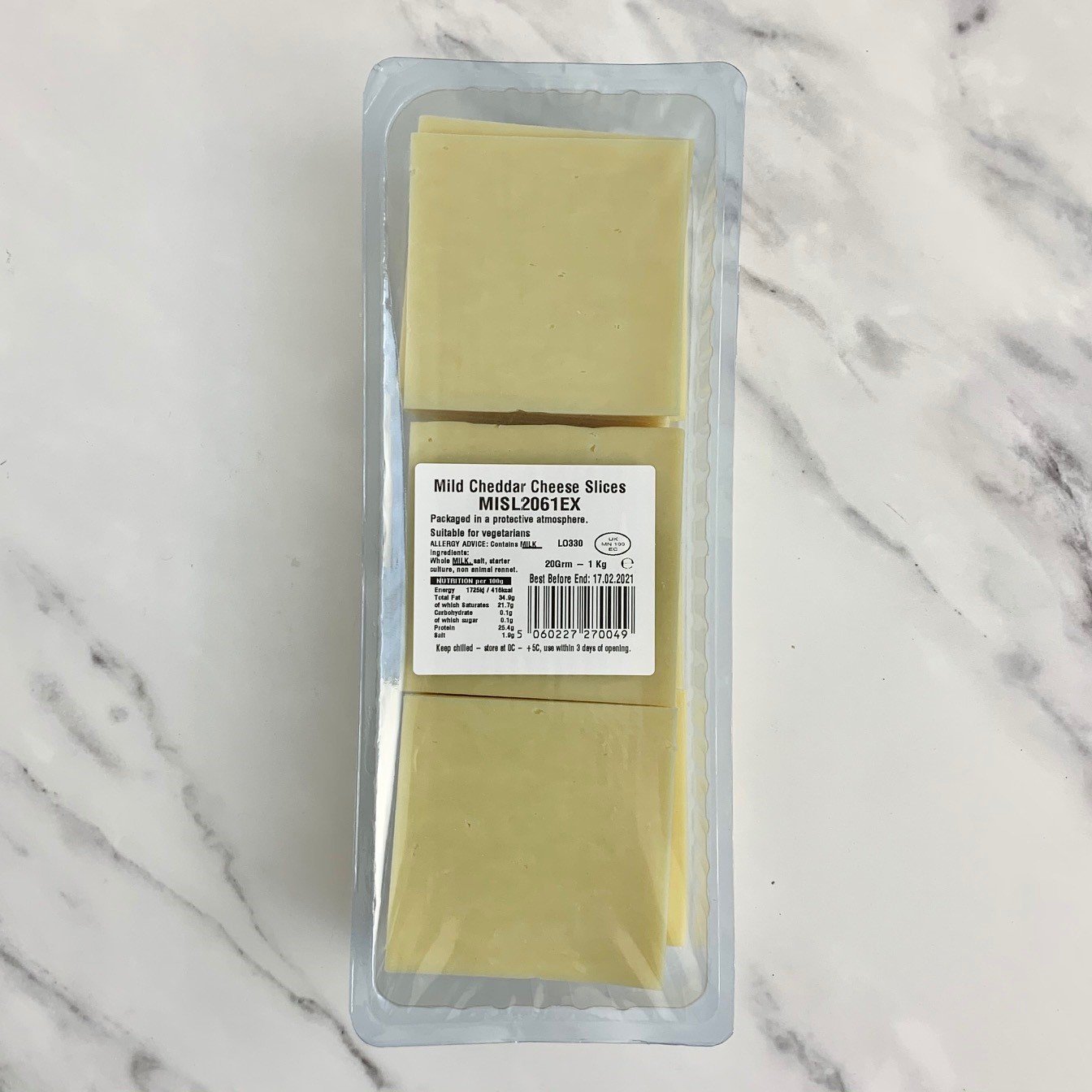 Sliced Mild Cheddar Cheese – 1kg
With a slightly milder flavour and less crumbly texture than Mature Cheddar, our Sliced Mild Cheddar is a great all-rounder when it comes to sandwich fillings. Great for letting stronger flavoured meats such as Salami, Chorizo or Proscuitto shine through in a sandwich.
Each 1kg pack contains approx 50 slices.