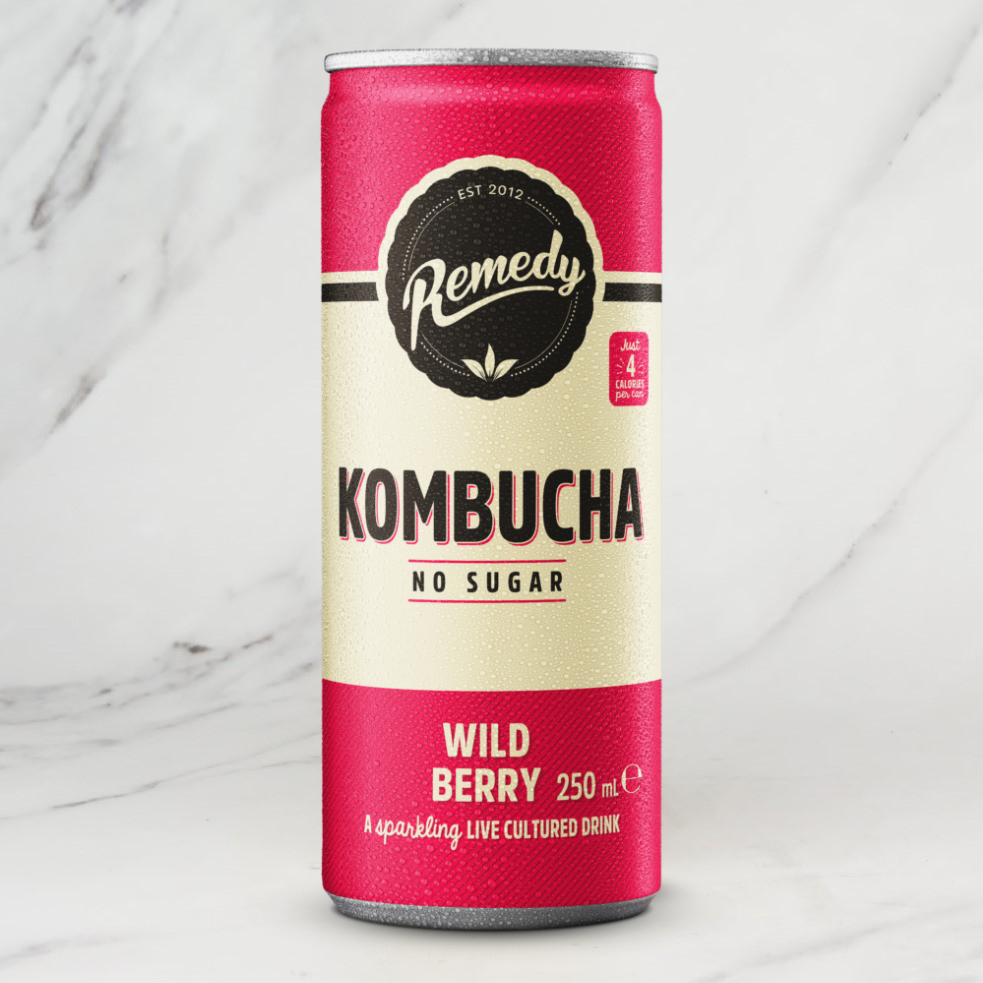 Remedy Wild Berry Kombucha – 12x250ml
We don't mean to be dramatic, but the berries in this kombucha are W-I-L-D. They dance like no-one is watching, stay out way too late, always have more than 5 items in their basket in the express lane, and even eat things from the fridge past the expiry date. Wildly delicious, they are sweet, juicy and smooth with a kick of fizz. Buckle up, you're in for a wild ride.
Tasting Notes
Wild and free. Untamed berry goodness. Satisfy your thirst with Remedy Kombucha Wild Berry boldness that'll sweep you away to a warm summer's day on first sip. Bursting with strawberry, blackberry and blueberry bliss, this sun-ripened blend snogs you goodbye with its smooth caramel and balancing citrus undertones. Sweet, jammy and beautifully aromatic, this no sugar, gut-lovin' boochyberry brew is unprecedently good.
Ingredients
Raw kombucha (carbonated water, sugar*, black tea leaves, green tea leaves, traditional kombucha culture), flavour enhancer: erythritol, hibiscus tea, lemon juice, natural blueberry flavouring, natural strawberry flavouring, natural blackberry flavouring, natural caramel flavouring, sweetener: steviol glycosides
Full product specification, available upon request.