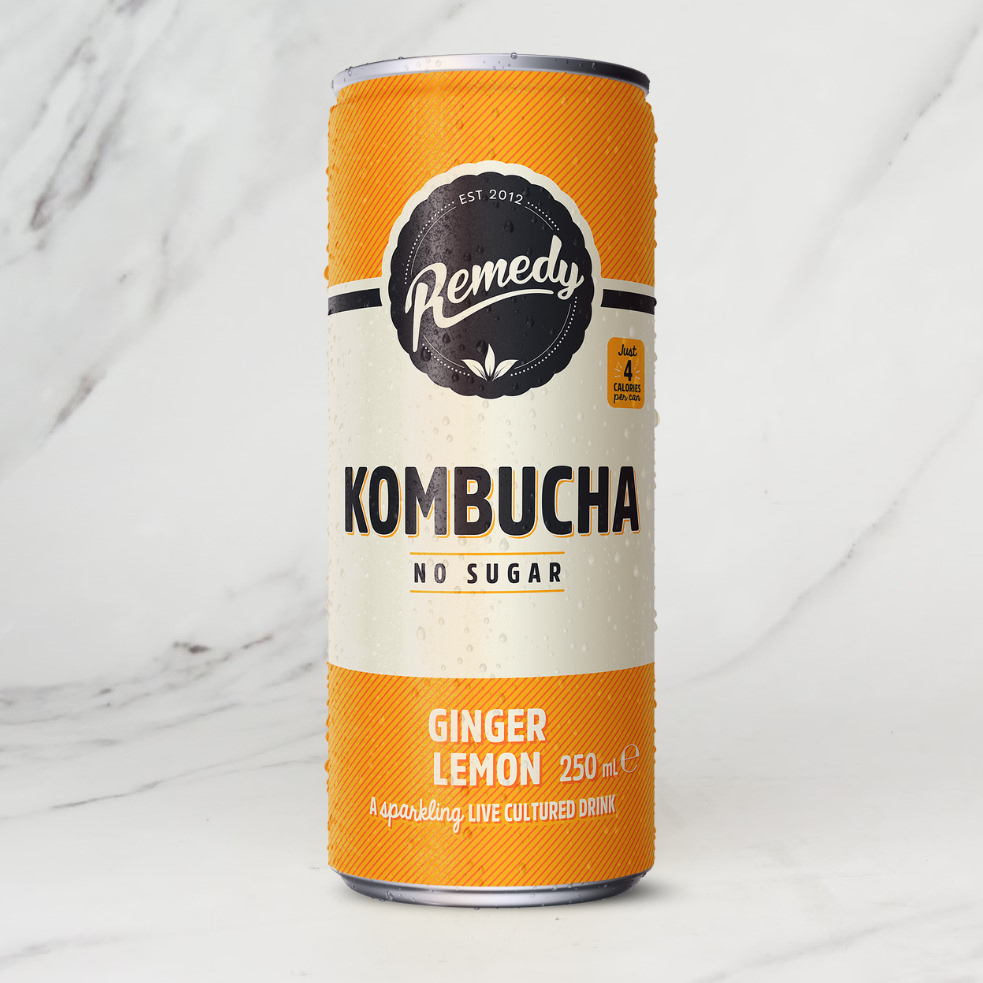 Remedy Ginger Lemon Kombucha – 12 x 250ml
Ginger & lemon – could there be a more wholesome flavour combo?! The ultimate tummy tamer, our Ginger Lemon is tasty, tangy and thirst-quenching! We reckon it'll be just your cup of tea. Bottoms up!
Tasting Notes
A familiar-yet-fresh take on a classic flavour combo. Ginger and lemon go together in our Remedy Kombucha Ginger Lemon like salt and pepper. Sweet and sour. Avo and toast. No sugar and gut lovin' benefits. It's just meant to be. If you like ginger flavoured kombuchas, this cracking brew is for you. Featuring fresh ginger and real lemon, it's our classic with a twist. The perfect age-old tummy-tamer for situations like confronting Karen at the watercooler. If you're looking for the real deal, you're in the right place.
Ingredients:
Raw kombucha (carbonated water, sugar*, black tea leaves, green tea leaves, traditional kombucha culture), ginger juice (2%), flavour enhancer: erythritol, lemon juice, natural ginger flavouring, sweetener: steviol glycosides.
Full product specification, available upon request.