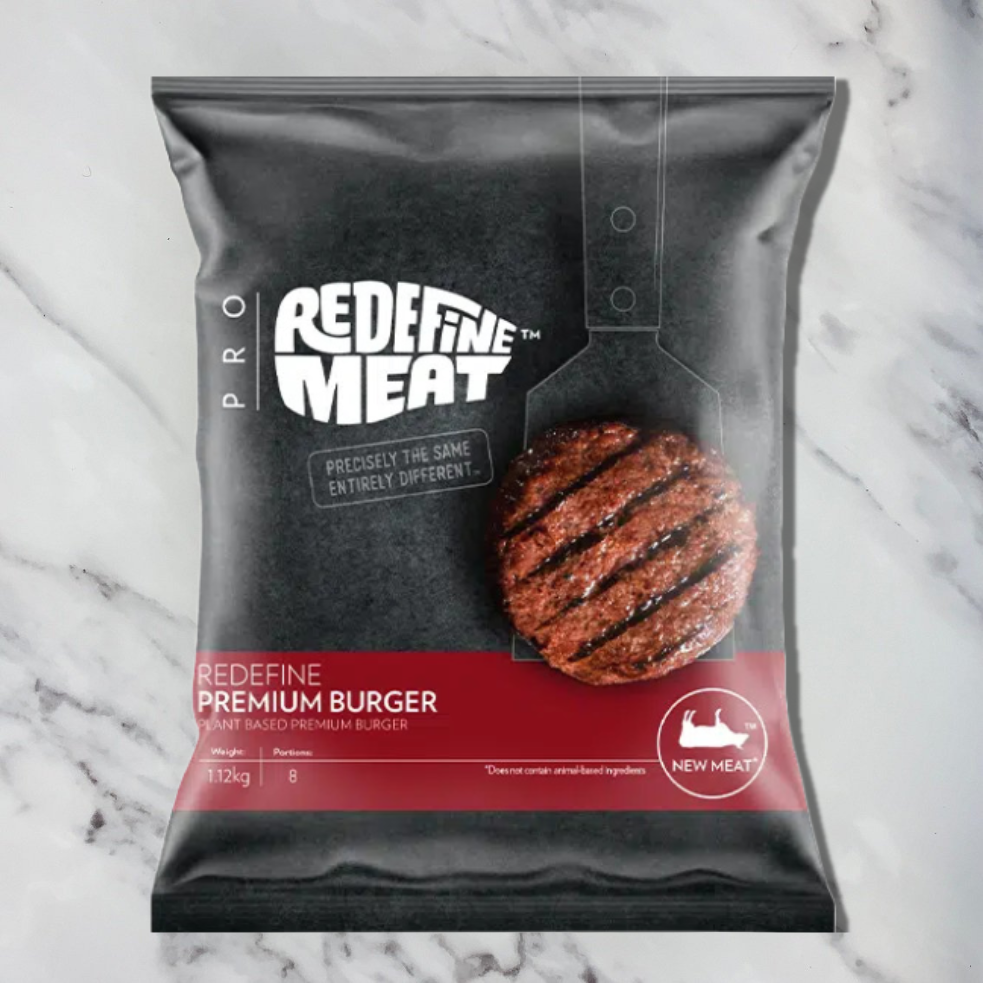 Redefine Pro Premium Burger (Frozen) – 4x8x140g
Redefine Premium Burger is a hearty new-meat* burger created specifically to delight the senses. It is meaty flavor and coarse ground texture, are the perfect foundation for building a lip-smacking hamburger meal.
Plant-based Redefine Premium Burger allows vegans, as well as, meat lovers, to enjoy a great meat-eating experience, without compromising on taste.
Full product specification, available upon request.