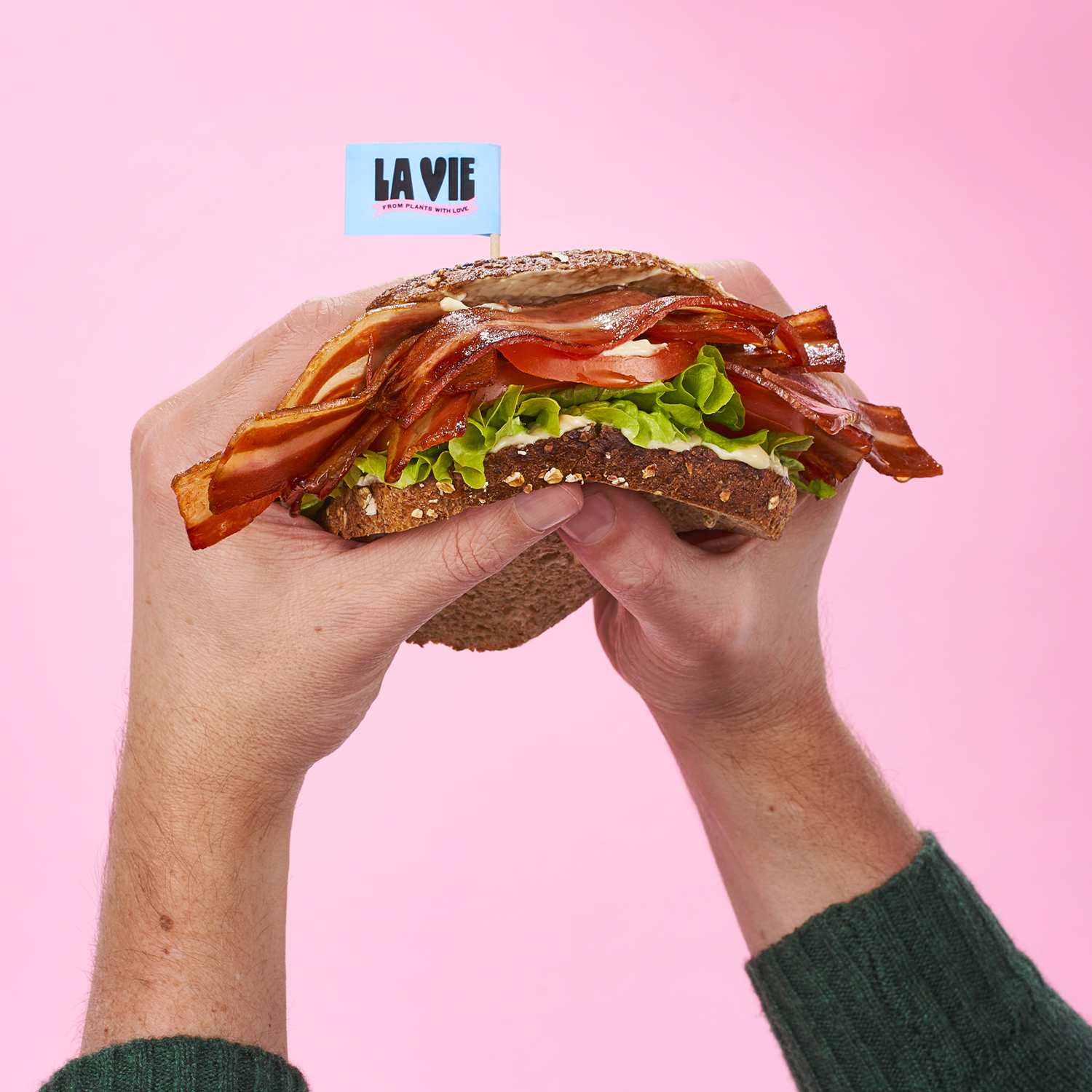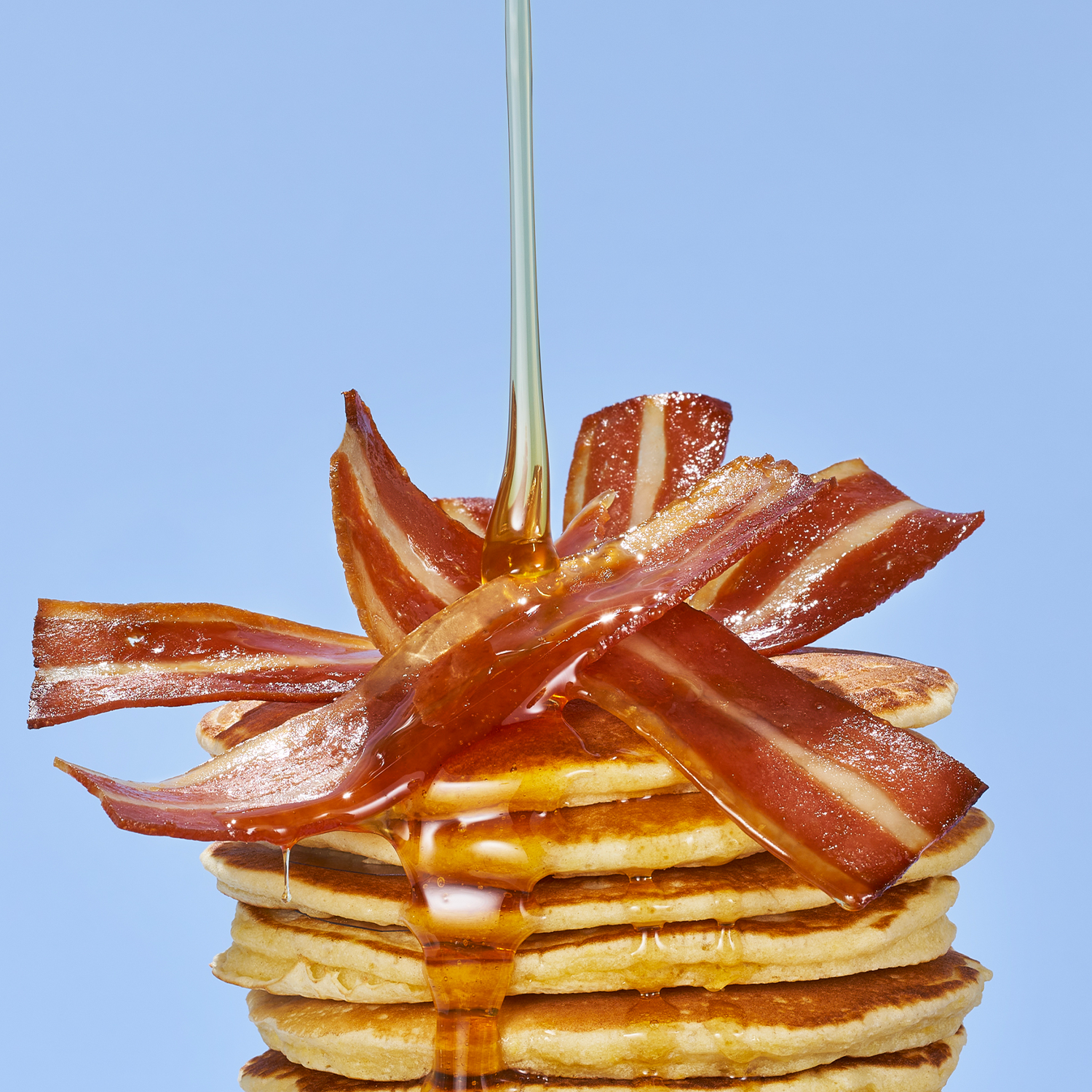 La Vie Plant-Based Streaky Bacon Rashers (Vegan) – 8X300g
Pre-cooked, easy and quick to prepare (quick to reheat and can be added straight to burgers/salads etc without reheating)
Great value cost per serve – cheaper per rasher than most pork and vegan bacons (55 rashers per 300g pack)
Versatile, can be added to a number of wide range of plant-based/veggie/meat recipes
Practical, suitable for a merrychef, oven, frying pan, air-fryer, frying-pan, microwave (or used cold)
Award-winning taste – we've won every taste award we've entered!
Each unit contains ≈55 rashers on average
Ingredients:

Rehydrated soya proteins 81%, sunflower oil, salt, natural flavourings, colourants: anthocyanins, lycopene, acidity corrector: potassium acetates.
Full product specification, available upon request.