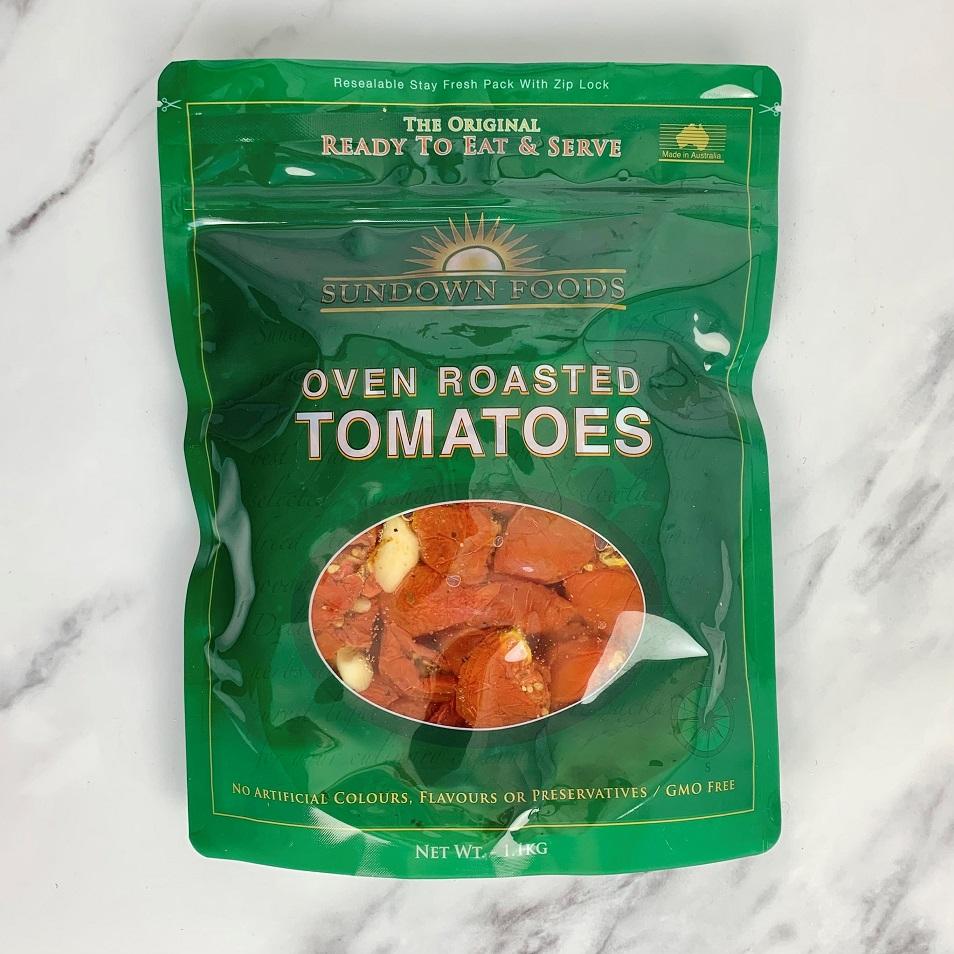 Oven Roasted Tomatoes – 1.1kg
These beautiful tomatoes are caringly grown then naturally vine ripened before being hand picked for processing. The cut tomato segments are then placed into our drying rooms which are computer controlled and monitored ensuring the tomatoes retain their natural colour, flavour and texture throughout the drying process. The result is a perfect balance giving our dried tomatoes the flavour intensity of a dried fruit but with the juiciness of a ripe tomato.
Once dried the tomatoes are carefully seasoned with salt, herbs and spices and marinated under a pure light canola oil. Everything is completely natural no artificial preservatives, flavours, colour or additives are used and all ingredients are GMO Free.