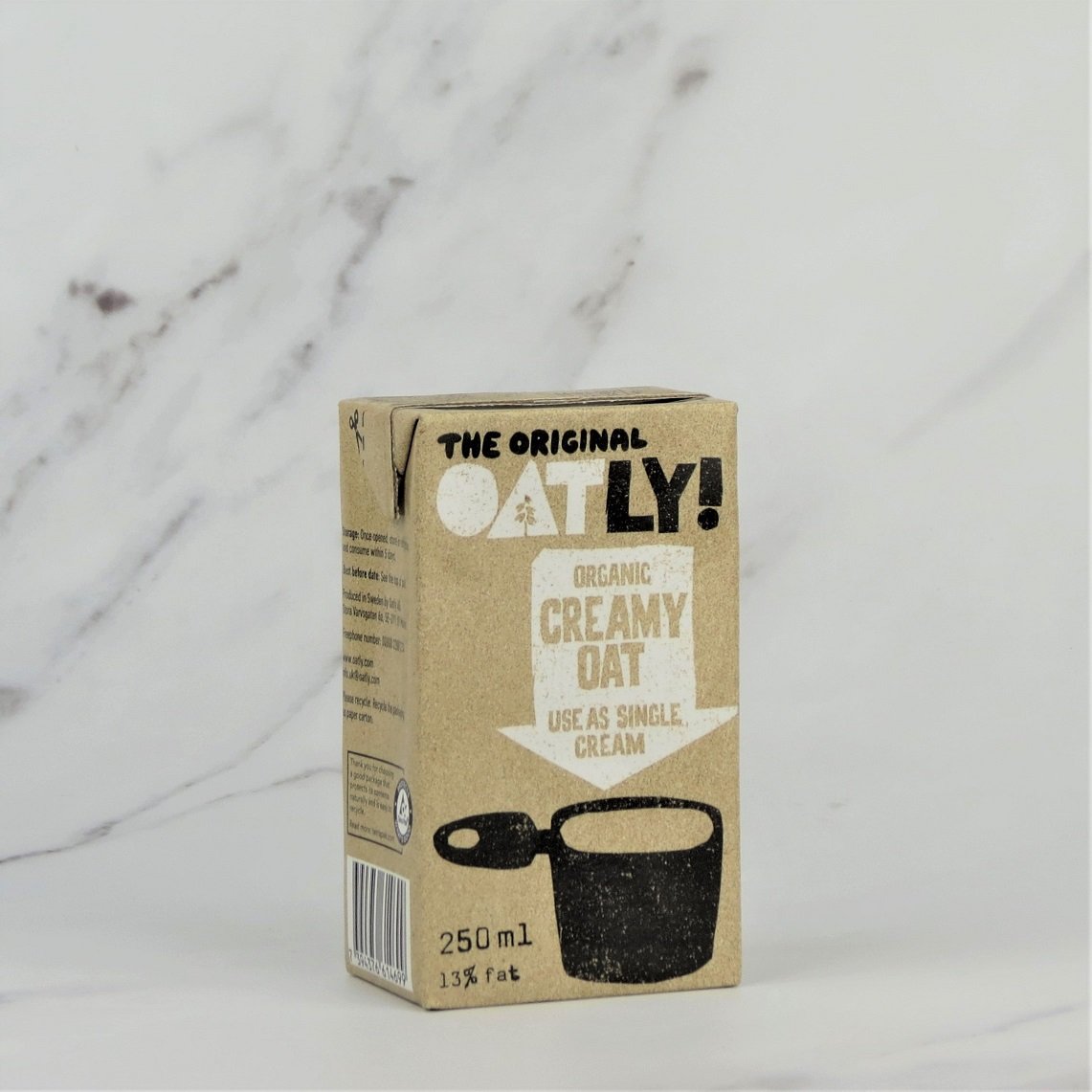 Oatly Cream – 18 x 250ml
Use Oatly's Creamy Oat Cream as a vegan, plant based alternative to traditional cow's cream. Not only does it taste great it's also completely organic!
Best of all, you can store this product at room temperature, which means you can stock up with a few cases without sacrificing shelf space in your fridge.
Sold in a case of 18 x 250ml cartons
Ingredients:
Water, rapeseed oil*, oats* 9%, emulsifier (rapeseed lecithin*), stabilisers (xanthan gum, gellan gum), sea salt, algae (Lithothamnium calcareum).
*Organic ingredient.
Full product specification, available upon request.