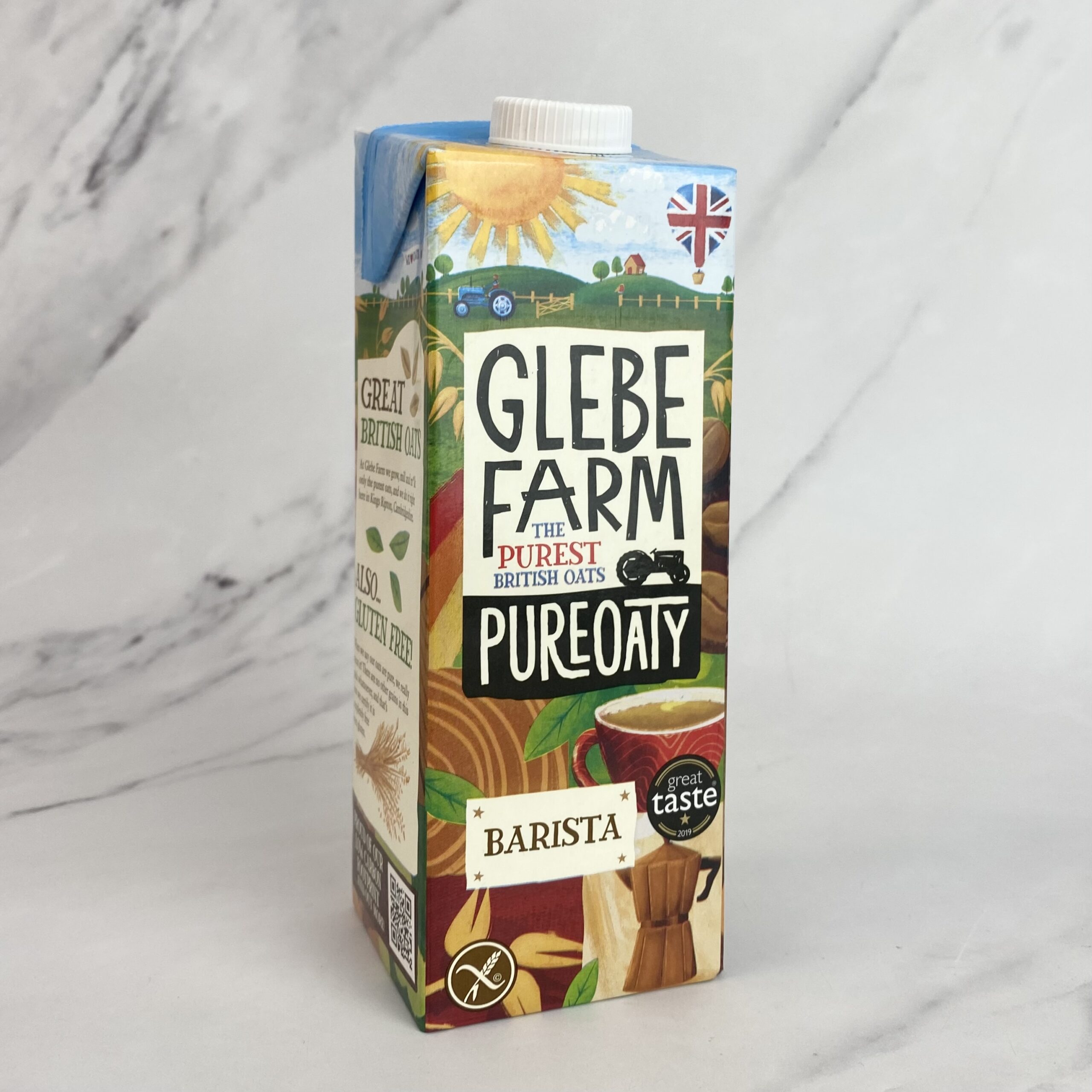 Glebe Farm PureOaty Oat Drink – 6 x 1ltr
PureOaty is the UK-made non dairy oat drink designed for professional baristas which creates a delicious, creamy microfoam for the perfect coffee every time. It's not just about luxurious lattes though – it tastes great cold, in smoothies, with cereals or even when cooked with.
This is the only oat drink made here in the UK from all British gluten free oats, which means it's not transported as far and is never turned into concentrate or 'oat base' – which means lower carbon emissions. It's just simple and delicious, and made from only four ingredients:
Ingredients: Water, Gluten Free Oats (11%), Sunflower Oil, Salt
No sugar, gums or additives  – and the added peace of mind of being entirely Gluten Free too.
Full product specification, available upon request.