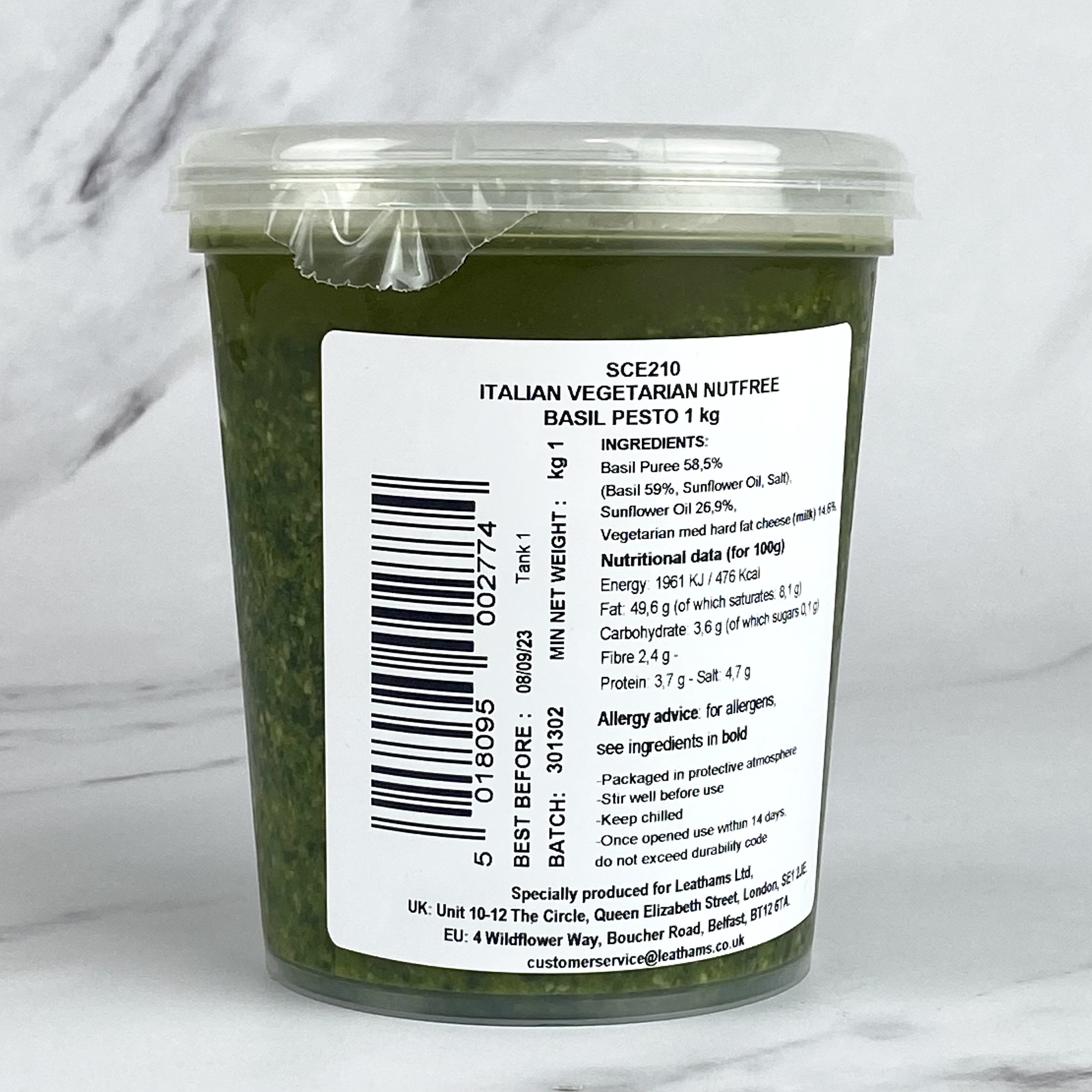 Nut Free Green Basil Pesto (Vegetarian) – 1kg
Our Green Basil Pesto is made from a beautiful blend of Basil, Oil, Vegetarian Italian Hard Cheese and Garlic. Perfect as a filling for sandwiches and baguettes or as a side served with crusty bread.
Ingredients: Basil in Sunflower Oil (Basil (55%), Sunflower Oil, Salt, Ascorbic Acid), Sunflower Oil, Italian Hard Cheese (Milk, Microbial Rennet, Calcium Chloride), Garlic.
Allergens: Milk
Full product specification, available upon request.