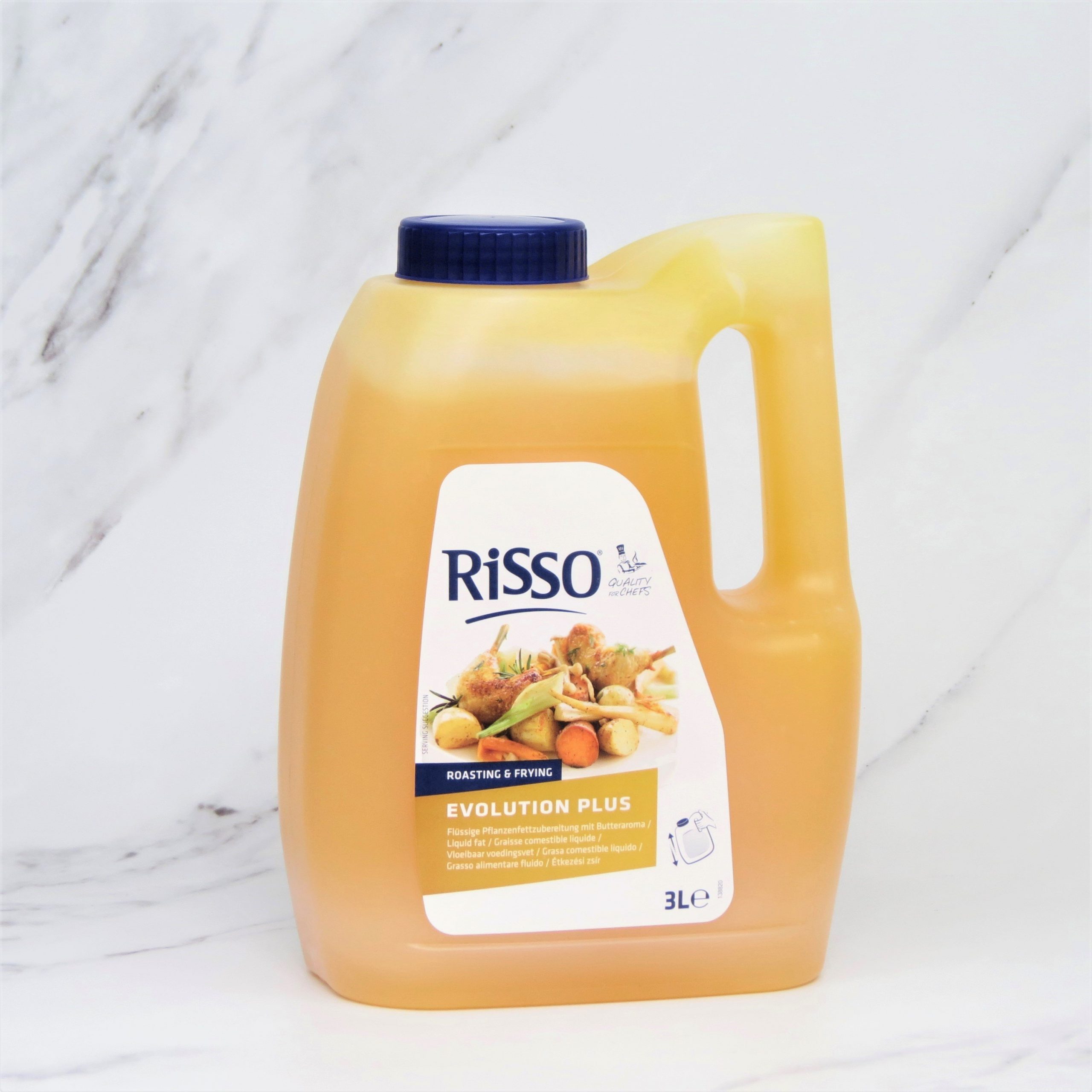 Liquid Butter (Risso) – 4x3ltr
Risso's 3 Litre Evolution Plus Liquid is a 100% vegetable semi liquid shortening for cooking, roasting and baking.
It is specially designed for a longer frying performance at higher temperatures.
No splattering, no burning
Butter flavoured
Quick and economical dosing
Remains liquid at room or fridge temperature
Gluten-free, lactose-free & 100% vegetable
Vegan / Vegetarian friendly
Ingredients:
Vegetable oils and fats (soya; palm; in varying proportions); salt (1.0%); emulsifier (E472c); flavouring; colour (carotenes); vitamins (vitamin A; vitamin D).Total fat content : 99 %.
Full product specification, available upon request.