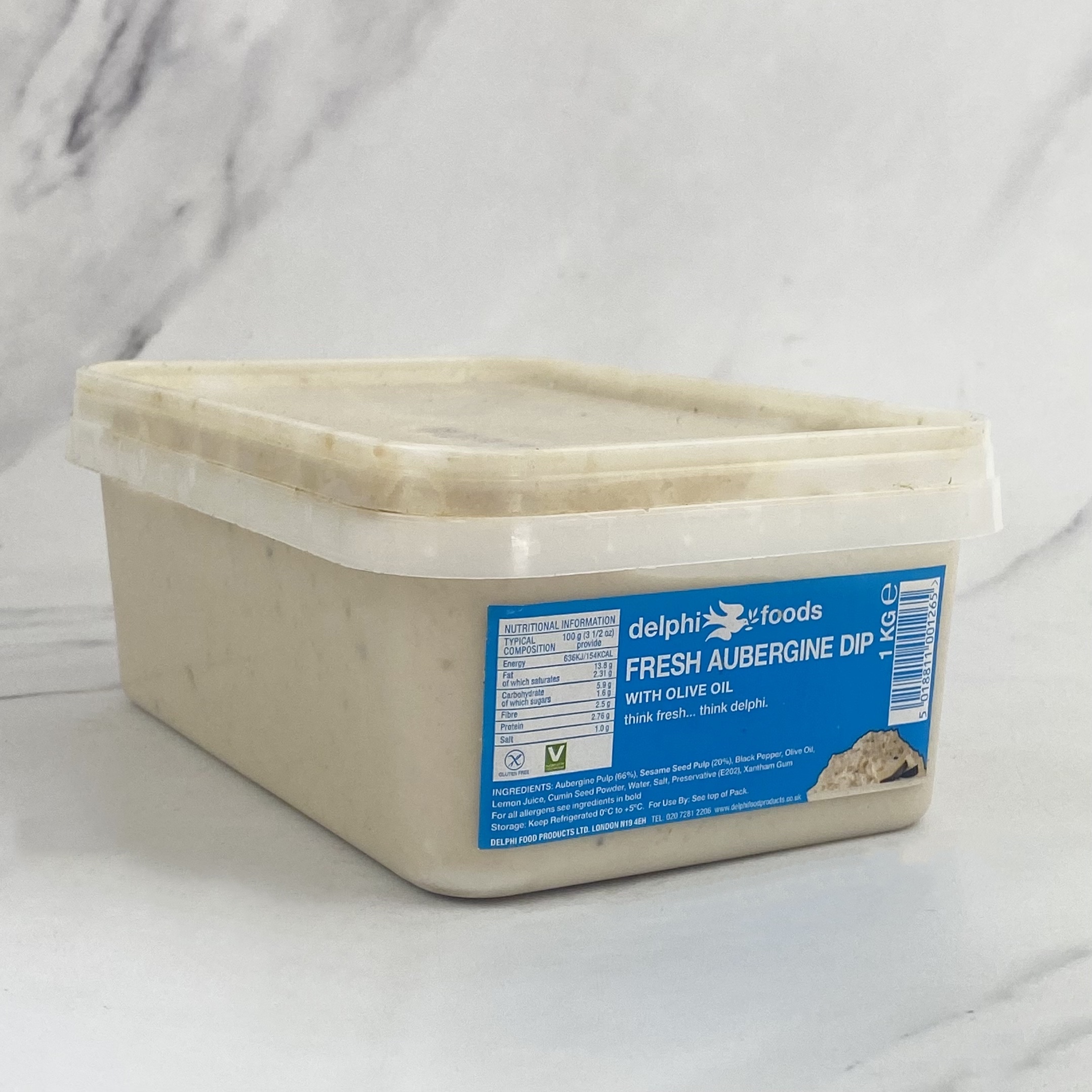 Delphi Baba Ganoush x 1kg
Indulge in the rich and smoky flavors of our Delphi Baba Ganoush! Made from roasted eggplant and traditional Mediterranean spices, this creamy dip is perfect for spreading on artisanal bread, pairing with fresh vegetables, or using as a delectable condiment for big dishes. Our generous sizing ensures you have an ample supply to delight your customers and elevate their dining experience.
Ingredients:
Aubergine Pulp (75.7%) (Pulp of Roasted Eggplant, Salt, Citric Acid), Vegetable Oil (Rapeseed), Tahini Paste (Sesame Seed), Lemon Juice (Concentrated Lemon Juice, Citric Acid, Preservative: Sodium Metabisulphite), Salt (Salt, Anti-Cake Agent: Sodium Ferrocyanide), Garlic Puree
Full product specification, available upon request.