Sorry, this product cannot be purchased.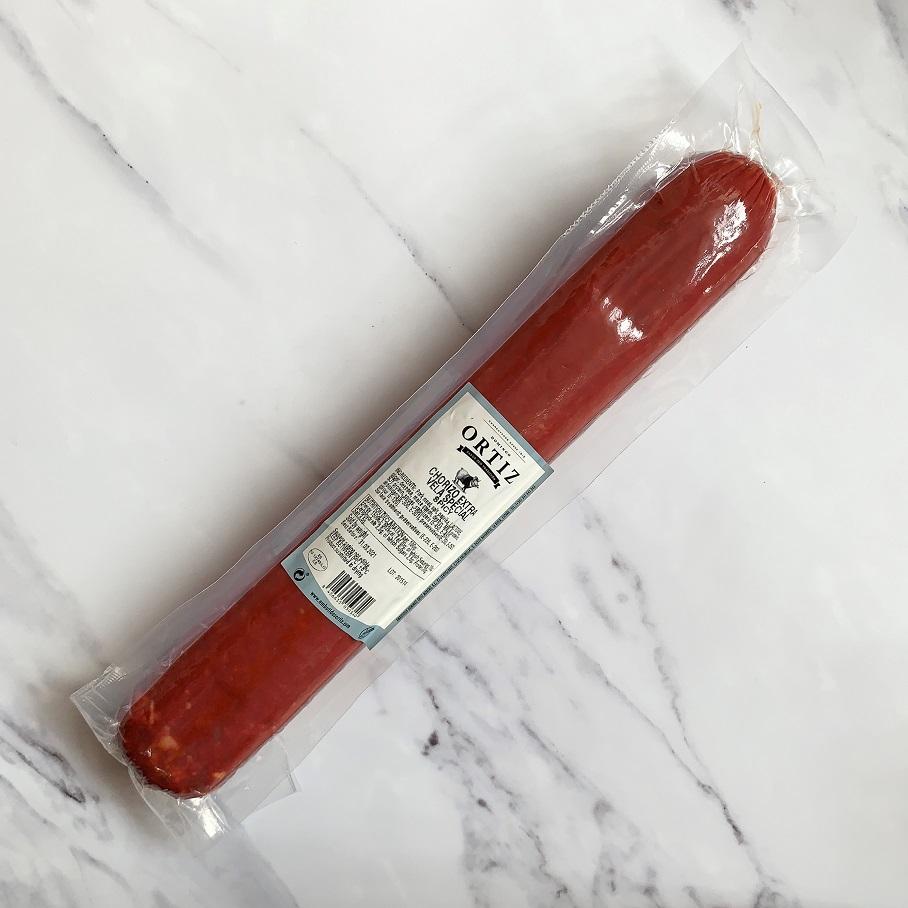 Chorizo Vela Picante Stick – approx 2.15kg
Put your slicing machine to work and offer your customers freshly sliced Chorizo with our 2.15kg Chorizo Vela Picante Stick.
Country of Origin: Spain
Ingredients: Pork meat, Salt, Paprika, LACTOSE, Sugar, Dextrose, Maize starch, Dextrin, MILK protein, SOY protein, Spices, Stabilizers (E-450, E-452), Antioxidants (E-300, E-301), Preservatives (E-250, E-252, E-235, E-202)
Allergens: Milk, Soybeans
Full product specification, available upon request.