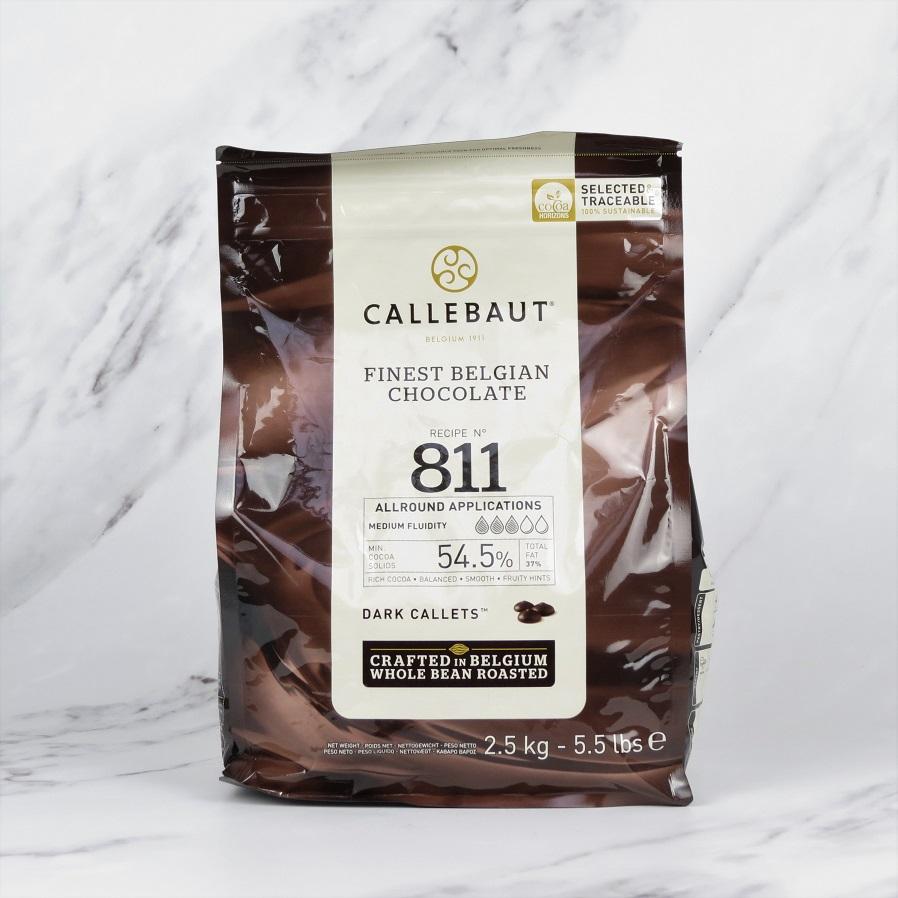 Callebaut Dark Chocolate Callets – 2.5kg
The all round, balanced chocolate ready to do great in any job.
One of the authentic recipes created by Octaaf Callebaut, recipe n° 811 has grown into one of Callebaut®'s iconic chocolate recipes. Like all Finest Belgian Chocolates, it is made from their signature 'Wieze cocoa blend'. Whole bean roasting guarantee its full taste with a solid cocoa body and fine top notes.
Recipe n° 811 has a round, extremely well-balanced chocolate taste, smooth cocoa body with a pleasant intensity. It is easy to pair with a wide variety of different flavours and ingredients.
Loved by chefs all over the world, the 811 is Callebaut's all-round chocolate for confectionery, ganaches, mousses, biscuits, sauces, drinks and many other applications.
It's simply made to help you achieve perfect end results every time.
Ingredients:
Cocoa Mass, Sugar, Cocoa Butter, Emulsifier: Soya Lecithin, Natural Vanilla Flavouring