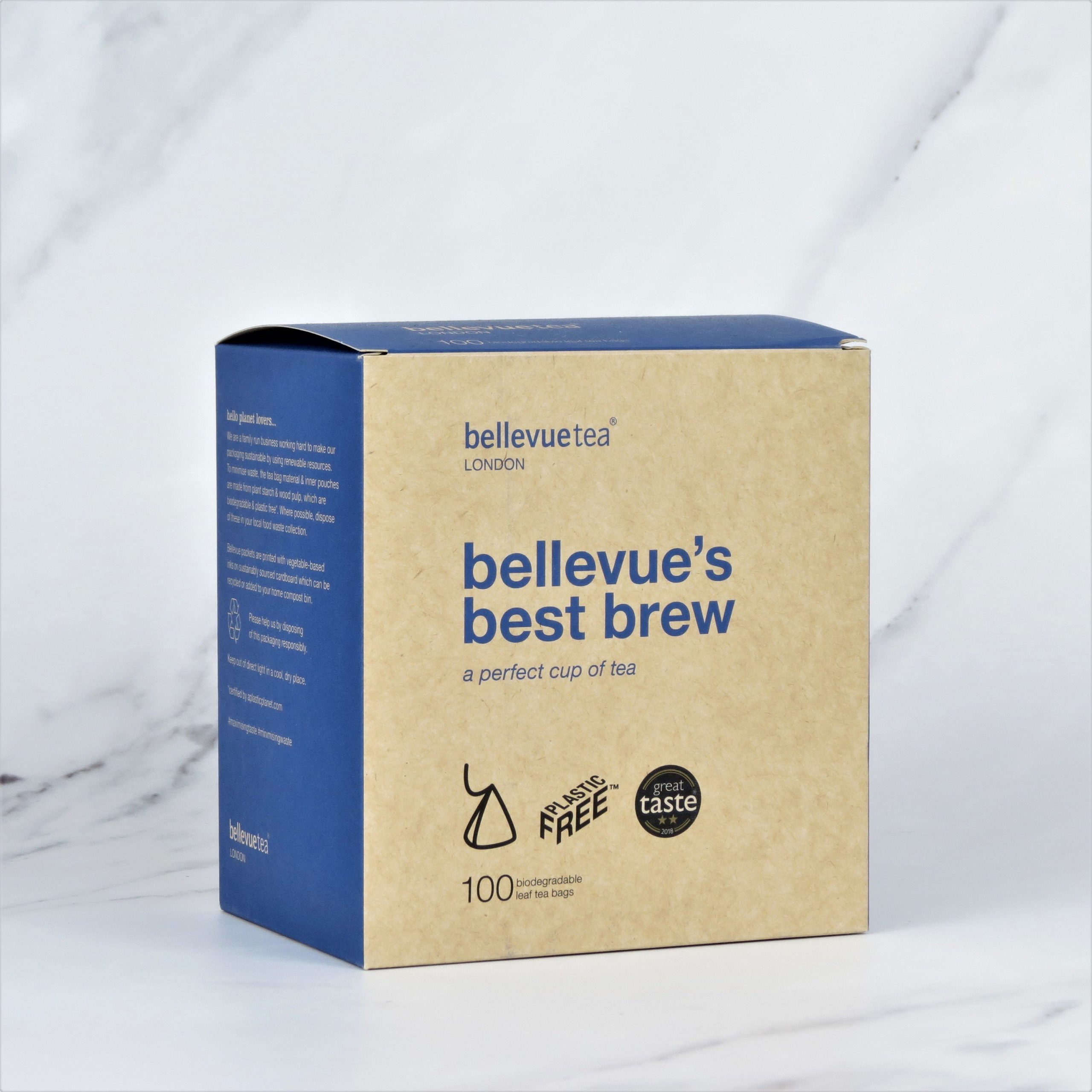 Bellevue Best Brew Tea x 100
This Kenyan tea is blended with tea from Assam in north east India. Tea estates here are close enough to the mighty Bramaputra river to be at risk from flooding which means the soil is rich fertile alluvium. Not surprisingly this makes for some of the best orthodox teas from Assam. This tea is plucked at the peak of the second flush period when the very best Assam quality can be found.
This is a top class, flavoury cup of tea.
The Great Taste Award judges awarded it 2 stars, commenting that it is: 
'Brisk, bright, coppery – a great blend and really enjoyable'.
This is not called bellevue's best brew for nothing.
Ingredients: black tea