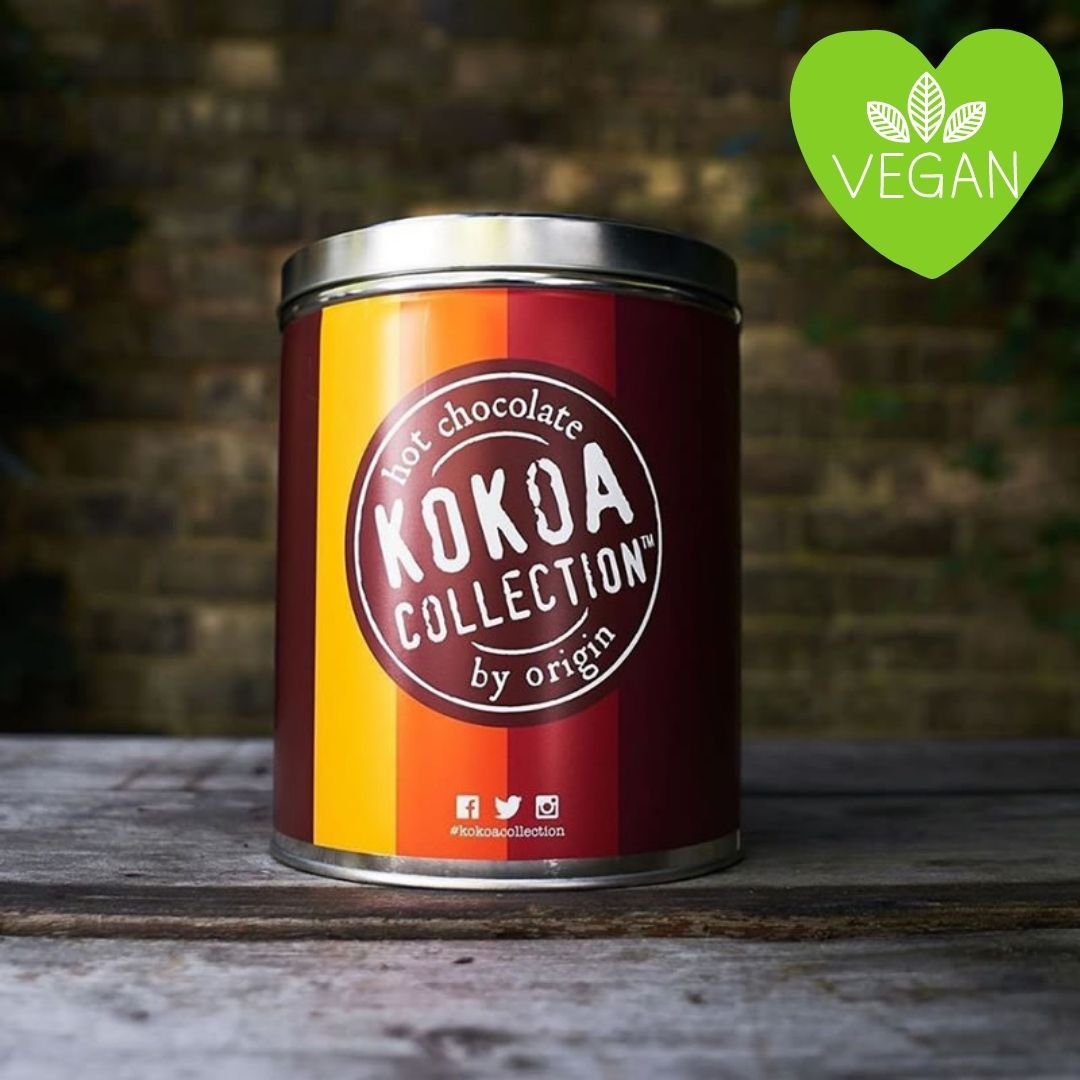 Organic Vegan Hot Chocolate Powder (Kokoa Collection) – 1kg
If you're looking for a truly premium Hot Chocolate powder, you can't ignore Kokoa Collections' 1KG Organic, Vegan Hot Chocolate Powder.
It's made from 100% Certified Organic Sugar and Organic, Fair Trade Cocoa Powder and when paired with your customers favourite plant based milk (Oatly, Bonsoy, Alpro etc) creates a beautiful, creamy, chocolatey vegan drink that's sure to keep them coming back for more! Top with Kokoa Collection Hot Chocolate Flakes for dine-in customers, for a truly special treat.
A free tin as pictured can be arranged upon request for business customers – just ask our sales team when placing your order.
Ingredients:
Organic Sugar, Organic Cocoa Powder (32%)