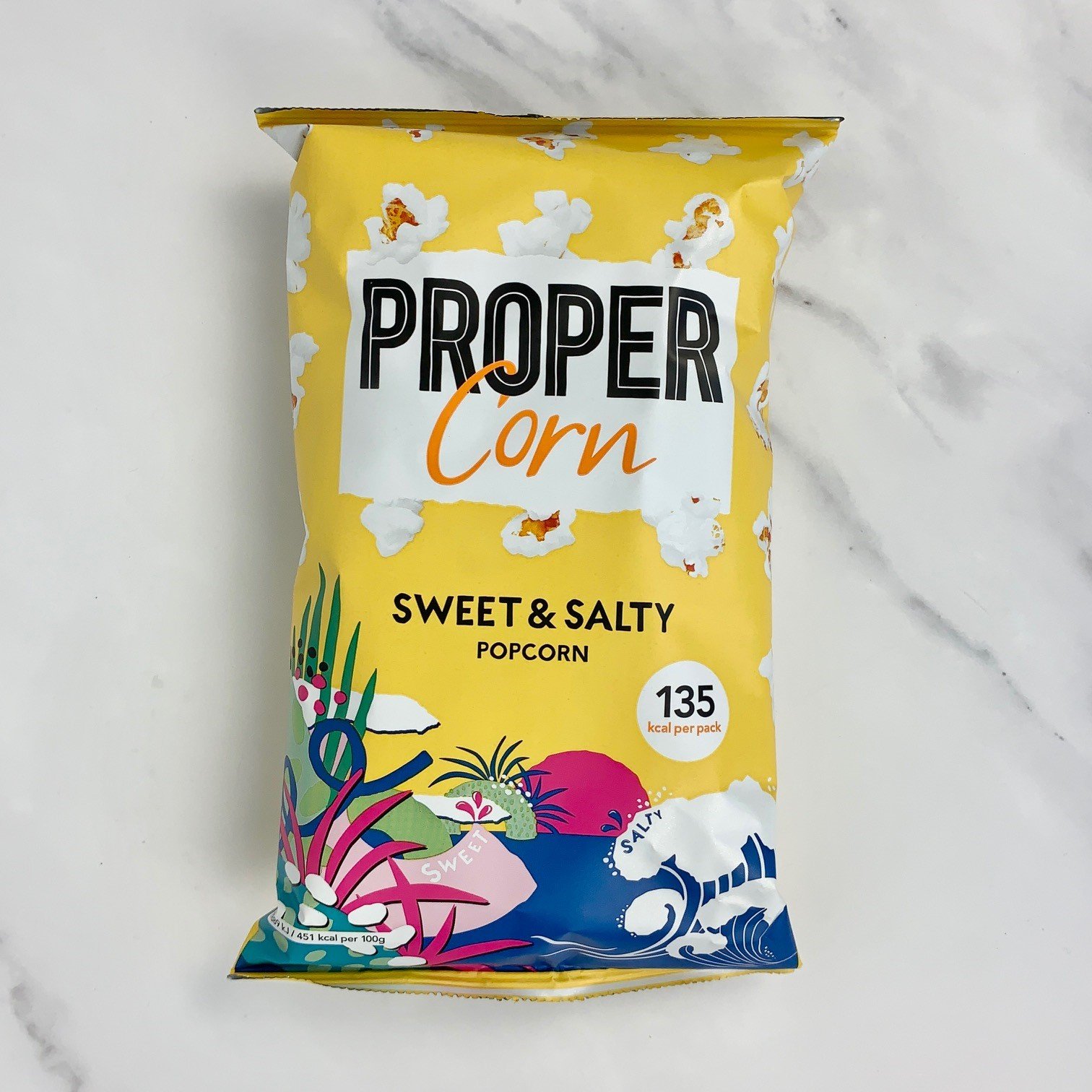 PROPER Sweet & Salty Popcorn – 24 x 30g
Popcorn sprinkled with the perfect balance of sea salt and raw cane sugar.
Every pack of PROPERCORN is made using the best quality corn. They use butterfly corn which gives it a distinctively light and crunchy texture. It's also a brilliant source of wholegrain fibre.
Natural Seasoning – Vegan – Gluten Free
135 kcal per 30g serving. 451 kcal per 100g.
Ingredients:
Wholegrain corn (53%), rapeseed oil, raw cane sugar, sea salt.
Full product specification, available upon request.