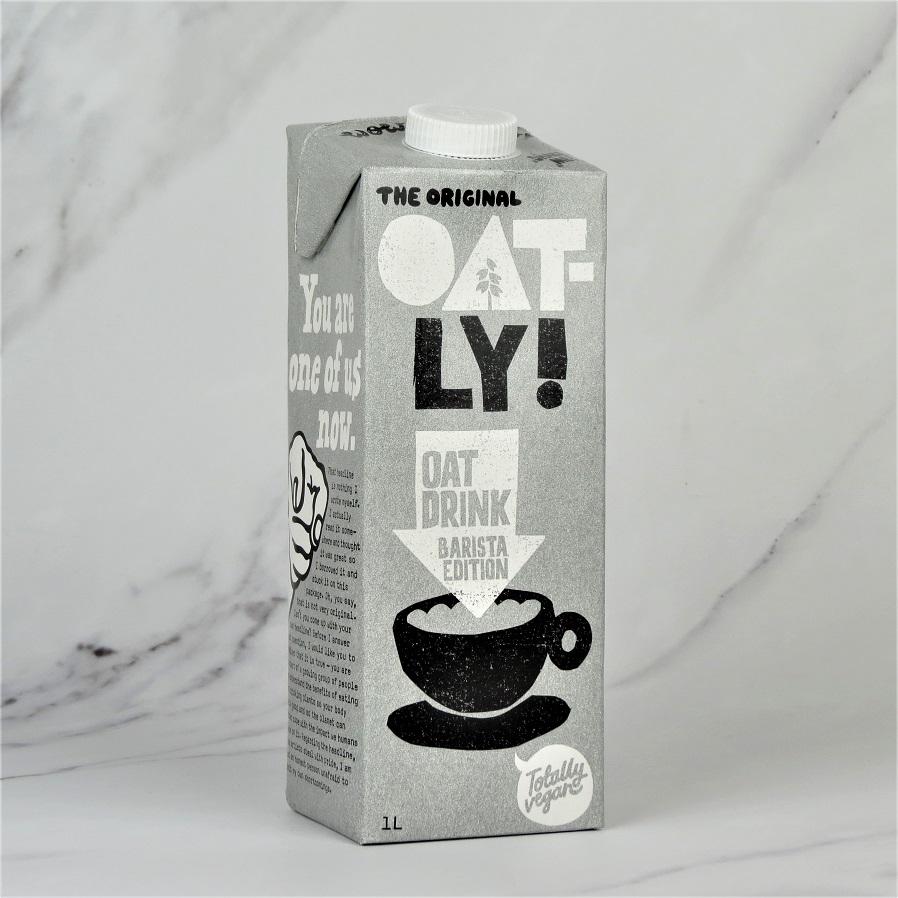 Oatly Barista Edition Oat Drink – 6 x 1ltr
Looking for a London wholesale supplier for Oatly Barista Edition 1 Litre? We've got you covered! Get in touch with our sales team to see our wholesale pricing.
Oatly Barista Oat Drink is made from liquid oats, which means it isn't overly sweet or excessively heavy. What it is, is fully foamable, putting you in total control over the density and performance of your foam.
Perfect for Restaurants, Cafes and Delis alike.
Ingredients:
Water, oats 10%, rapeseed oil, acidity regulator (dipotassium phosphate), calcium carbonate, salt, vitamins (D2, riboflavin, B12), potassium iodide.
Full product specification, available upon request.