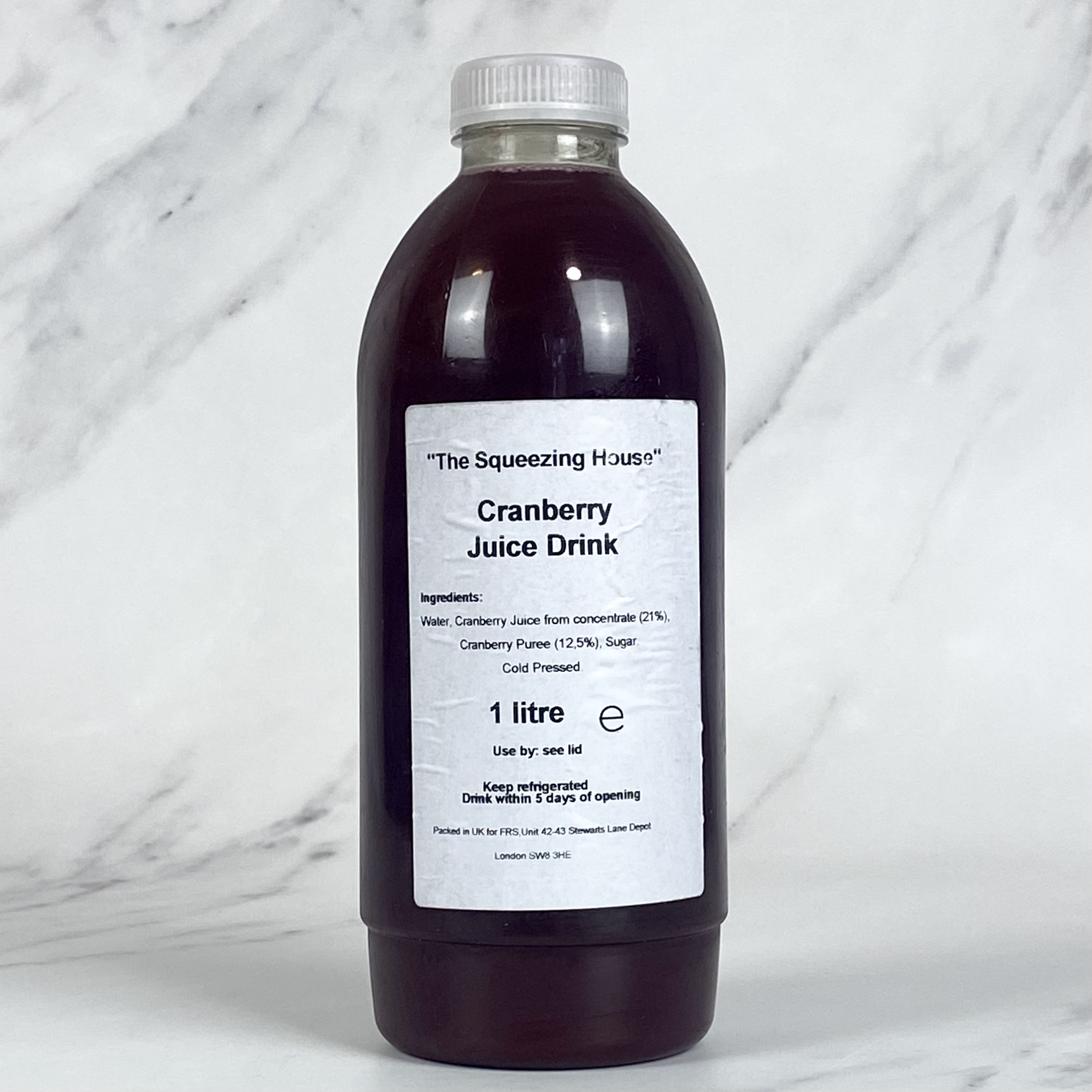 Fresh Cranberry Juice – 6 x 1ltr
 These 1 Litre bottles of Cranberry Juice by The Squeezing House are perfect for Cafe's & Deli's!
Served over ice, each bottle contains approx 4 servings with 5 days shelf life from opening.
Ingredients:
Water, Cranberry Puree, Sugar, Cranberry Concentrate.
Full product specification, available upon request.