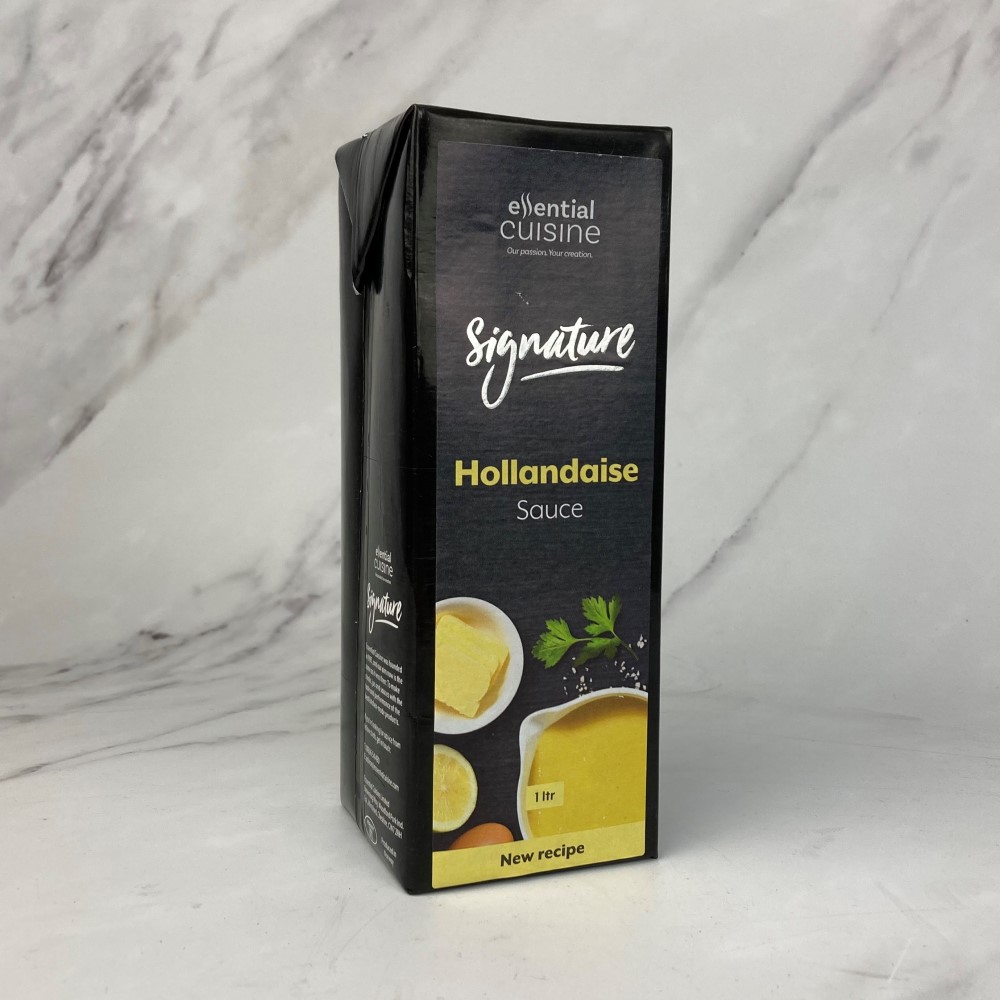 Essential Cuisine Hollandaise Sauce – 1 Litre
Essential Cuisine's versatile signature Hollandaise has a rich, buttery taste and the perfect holding qualities! It can be reheated, extended and finished to your own recipe.
Ingredients:
Reduced Vegetable Stock (Water, Onion, White Wine Vinegar, Parstey, Tarragon, Thyme, Bay Leaf, White Pepper), Rapeseed Oil, Butter (from MILK) (20%), EGG yolk powder, Modified Tapioca Starch, Lemon Puree, Salt, White Wine, Thickener (Xanthan Gum) Color (Betacarotene).
Full product specification, available upon request.