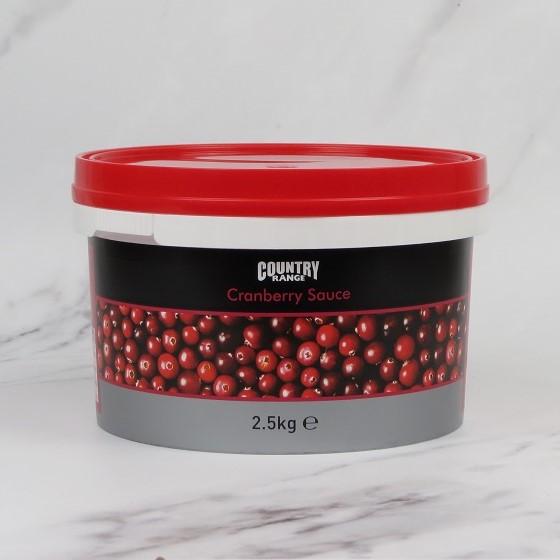 Cranberry Sauce – 2.5kg
Juicy deep purple cranberries cooked down in a 2.5kg sweetened sauce. The sauce is medium set and has a slightly sour cranberry flavour.
Terrific with turkey and also using in baking cranberry muffins and breads.
Ingredients:
Cranberries (42%), Sugar, Water, Stabiliser (Pectin), Acidity Regulator (Citric Acid), Preservative (Potassium Sorbate, Calcium Lactate).
Full product specification, available upon request.