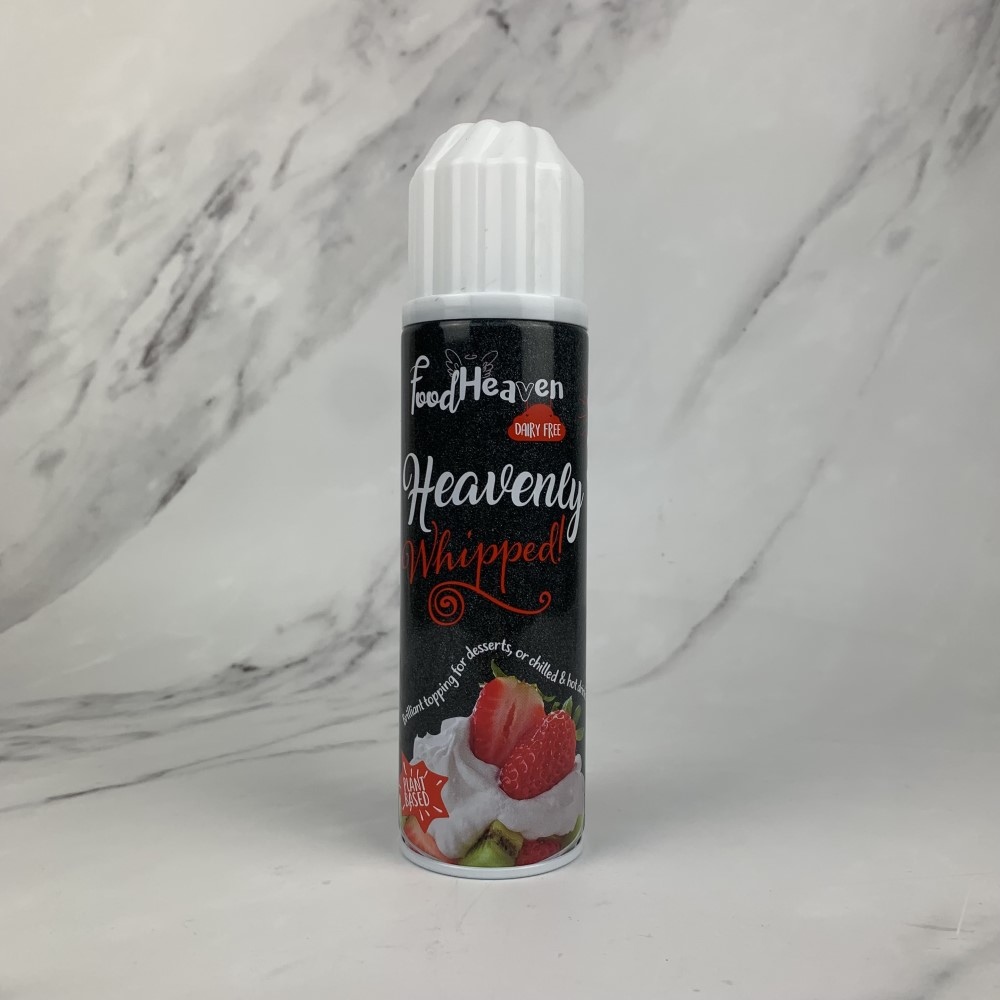 Vegan Whipped Aerosol Cream – 200ml
Heavenly Whipped is not just a dessert topping for your favourite crumble or freshly made pancakes it can also be used to add that little extra bit of naughtiness on your iced frappe, milkshake or even give it a squirt on your marshmallow topped hot chocolate.
Water, RSPO sourced hydrogenated Palm Oil (15%), Sugar (10%), Dextrose, Propellant : Nitrous oxide; Glucose Syrup, Humectant : Sorbitol; Emulsifiers : Mono and diacetyl tartaric acid esters of mono- and di -glycerides of fatty acids, Polyoxyethylene sorbitan monostearate; Thickener : Hydroxypropylmethylcellulose; Potato Starch, Salt, Flavouring
Vegan, Halal, Kosher, vegetarian approved.
Free from: Gluten, eggs, nuts.
Full product specification, available upon request.