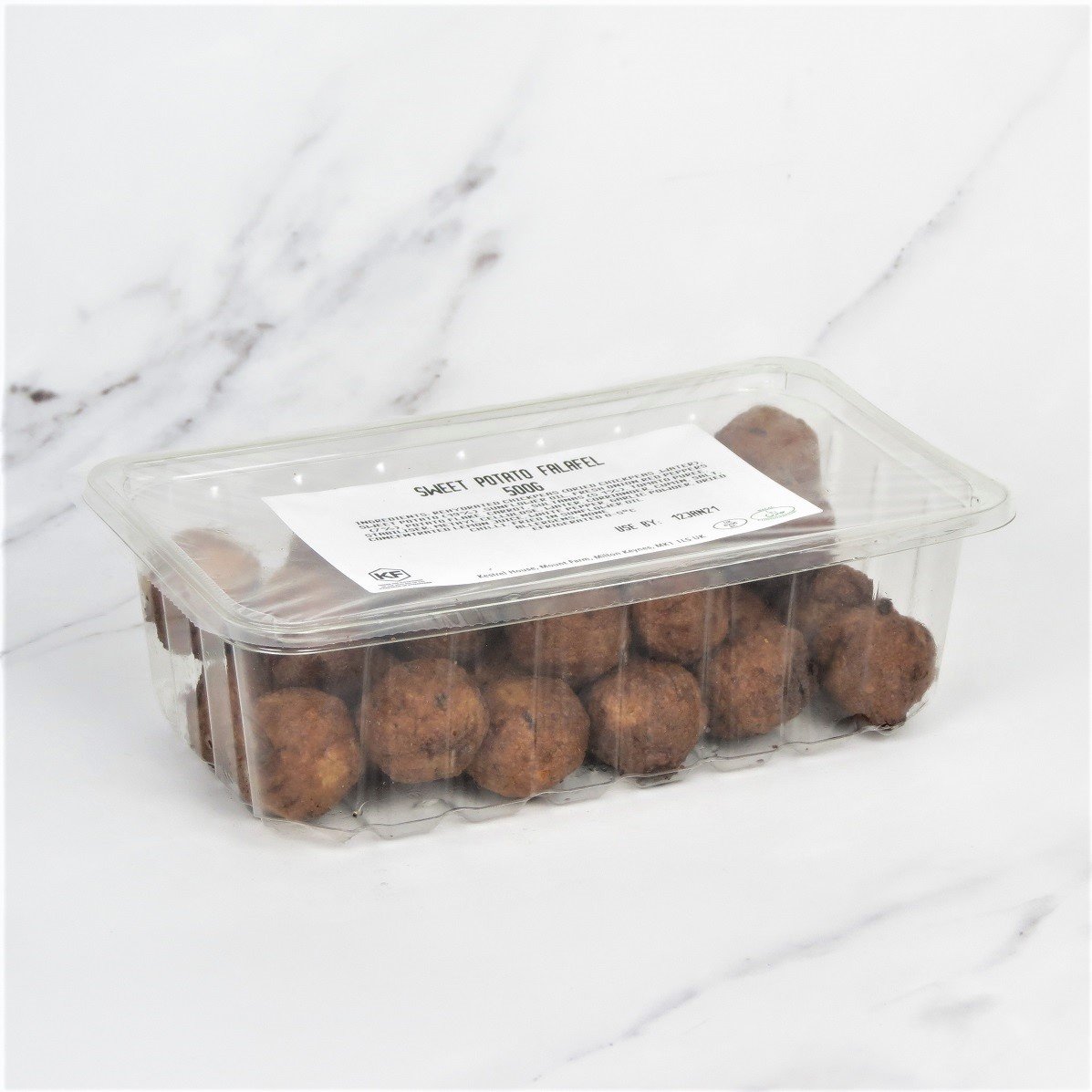 Sweet Potato & Sultana Falafel – 500g
We're confident you'll love our gluten-free, allergen-free, vegan Sweet Potato and Sultana Falafels!
Perfect in sandwiches and wraps or even on their own – and you should try pairing them with one of our tasty dips, theyre a match made in heaven.
Ingredients
Rehydrated chickpeas [dried chickpeas, water,], Grated Sweet Potato (19%), sunflower oil, fresh onion, red peppers(7%), potato flake, grated carrot, sultanas (5.1%) in 0.5% sunflower oil, tomato puree, Stabiliser:  methyl cellulose water, ground coriander, ground cumin, salt, concentrated lemon juice, ground white pepper, garlic powder, ,dried crushed red chilli. Fried in sunflower oil.
Allergens
None