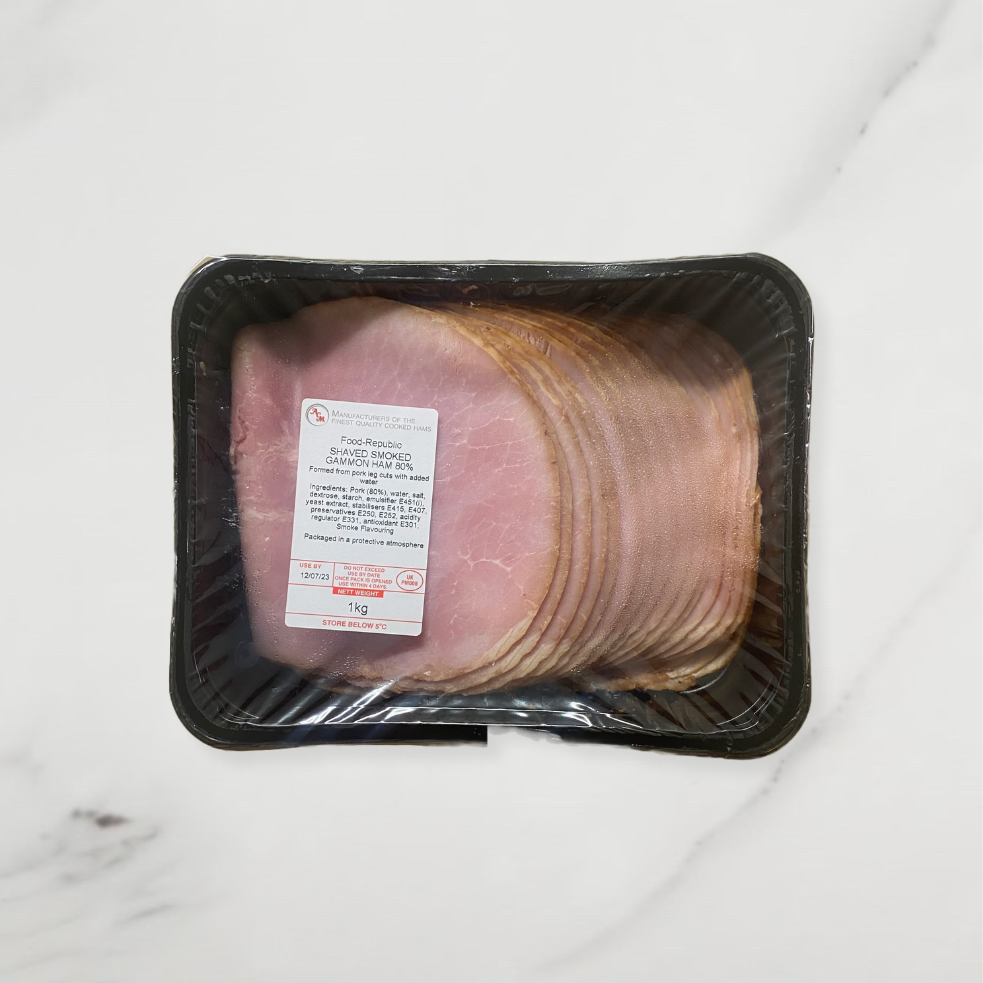 Smoked Shaved Ham – 1Kg
For our shaved ham we only use the finest pork legs sourced from the UK and EU. The legs are expertly boned and all our pork goes through the curing process which is when pork becomes ham, We have been using the same cures for over 30 years.
All our ham products are vacuum tumbled to specification and finished with traditional style netting and packaging. Our products are made to very high food safety standards and we hold the BRC Global Standard for food safety (AA Grade). All products are batch controlled at every stage to ensure 100% traceability and product consistency.
Full product specification, available upon request.