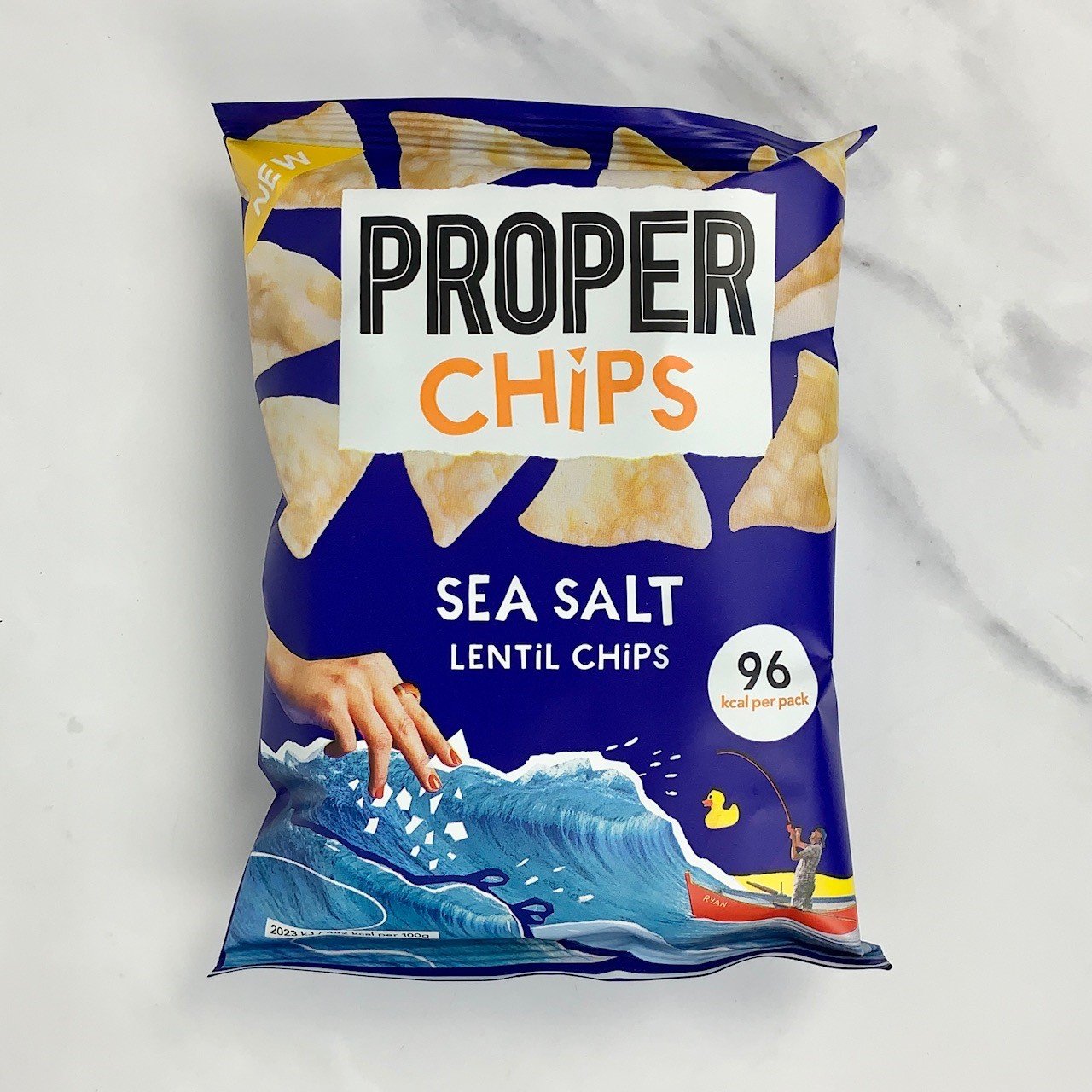 Sea Salt Properchips – 24 x 20g
A PROPER take on a crisp classic. Lighter lentil chips, simply sprinkled with just the right amount of sea salt for a seriously satisfying crunch. This case contains 24 packs of Sea Salt PROPERCHIPS and is made in the UK for on-the-go snacking. Each pack is 20 grams, enough for a single serving.
Vegan, gluten-free and made using all-natural seasonings.
Ingredients:
Lentil Flour (28%), Potato Starch, Corn Flour, Sunflower Oil, Natural Flavourings, Rice Flour, Salt, Sugar, Coconut Oil, Rapeseed Oil, Apple Cider Vinegar, Spirit Vinegar.
Full product specification, available upon request.