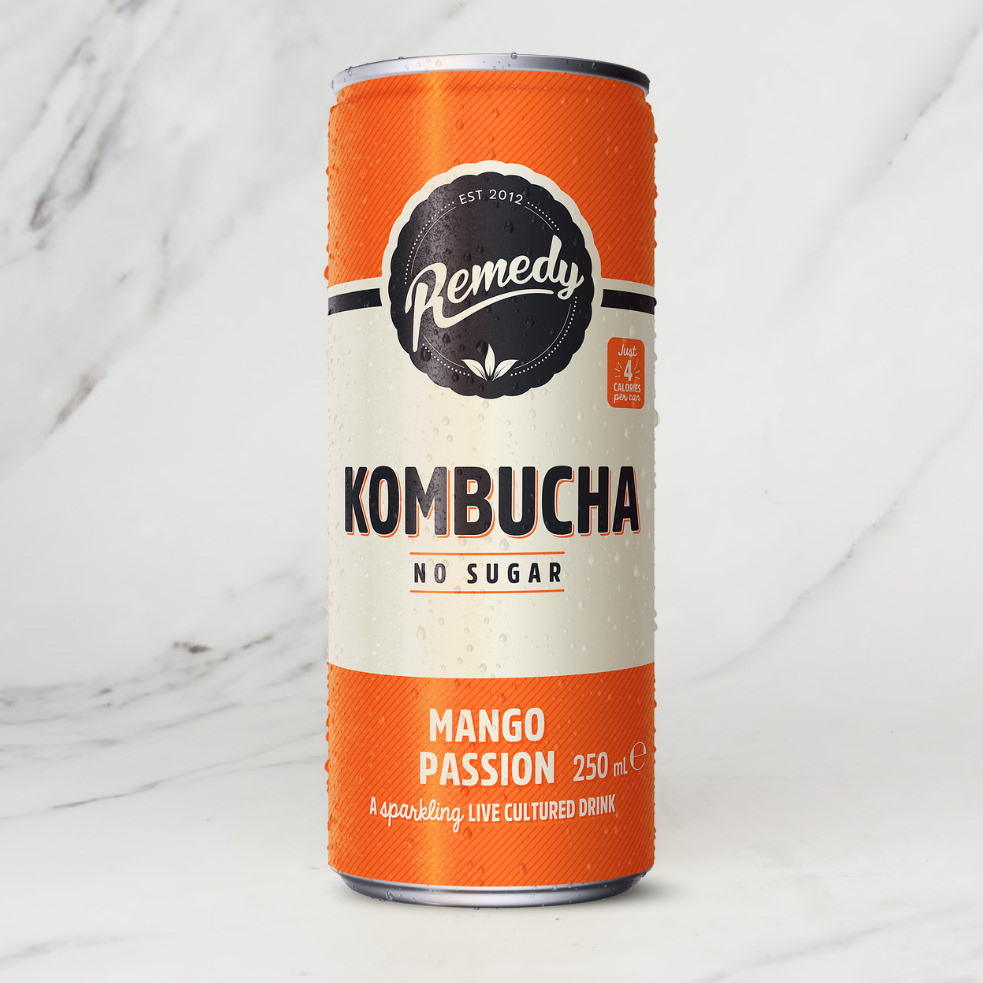 Remedy Mango Passion Kombucha – 12 x 250ml
We've all been there, picking up every single mango in the supermarket, hoping against hope that one will be just perfectly ripe. Luckily, in this instance we have done it for you. Please enjoy the fruits of our labour in this gut-loving mango passion kombucha. it's fragrant, it's fruity, it's smooth and that pinch of passionfruit is just *chef's kiss*.
Tasting Notes
Savour the tropical notes in this mango to the max refresher. It's fragrant, fruity, smooth and deep with a pinch of passion fruit tang.
Ingredients
Raw kombucha (Carbonated water, sugar*, black tea leaves, green tea leaves, traditional kombucha culture), flavour enhancer erythritol, natural mango flavour, natural passionfruit flavour, natural lemongrass flavour, lemon juice, sweetener: steviol glycosides
Full product specification, available upon request.