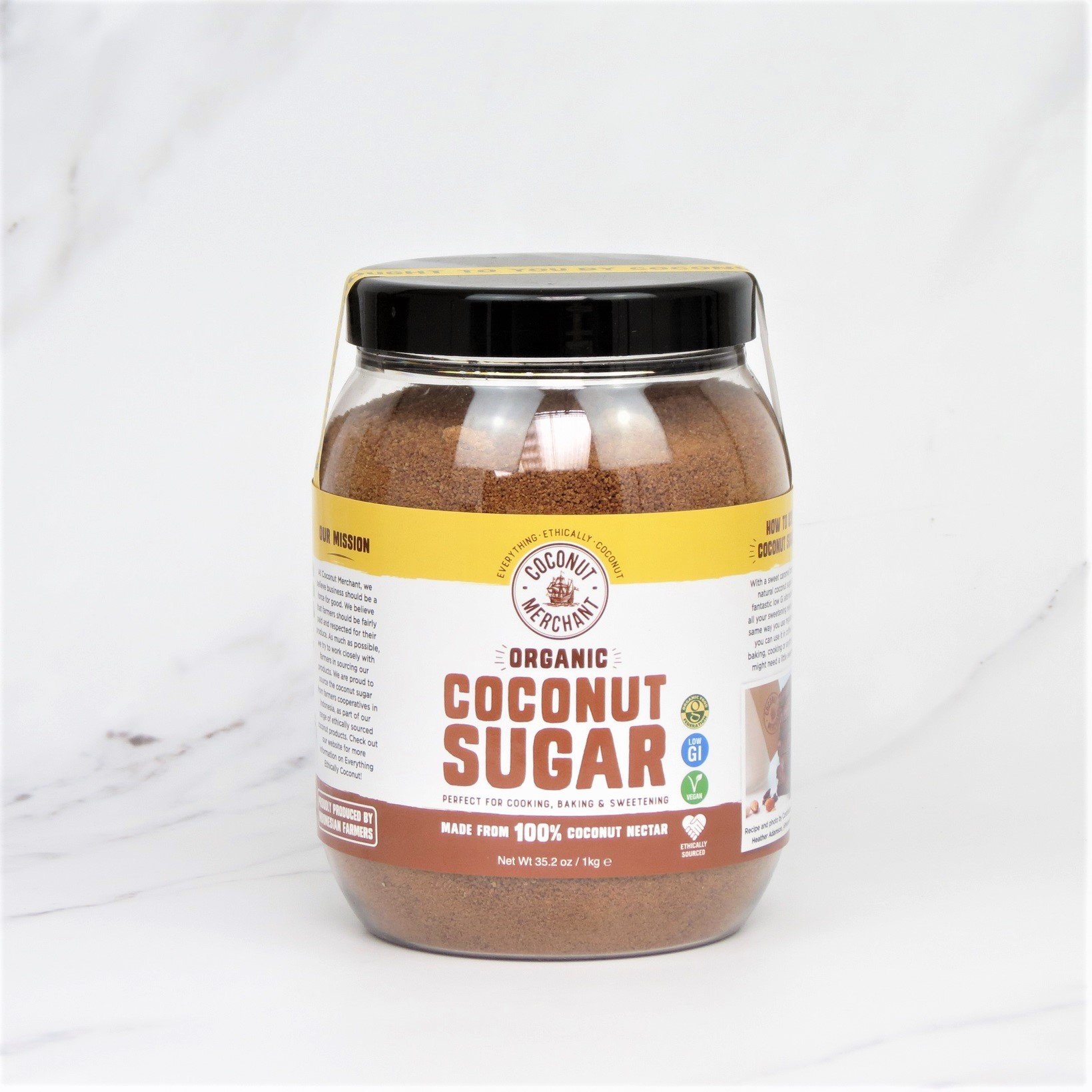 Organic Coconut Sugar – 1kg
Sourced from farmers co-operatives in Indonesia, Coconut Merchants' Organic Coconut Sugar is Organic, non-GMO and contains no preservatives.
With it's sweet caramel taste, it is a fantastic low GI alternative for all your sweetening needs. In the same way you use regular sugar, you can use it in coffee, tea, baking, cooking or anything else that might need a little sweetness.