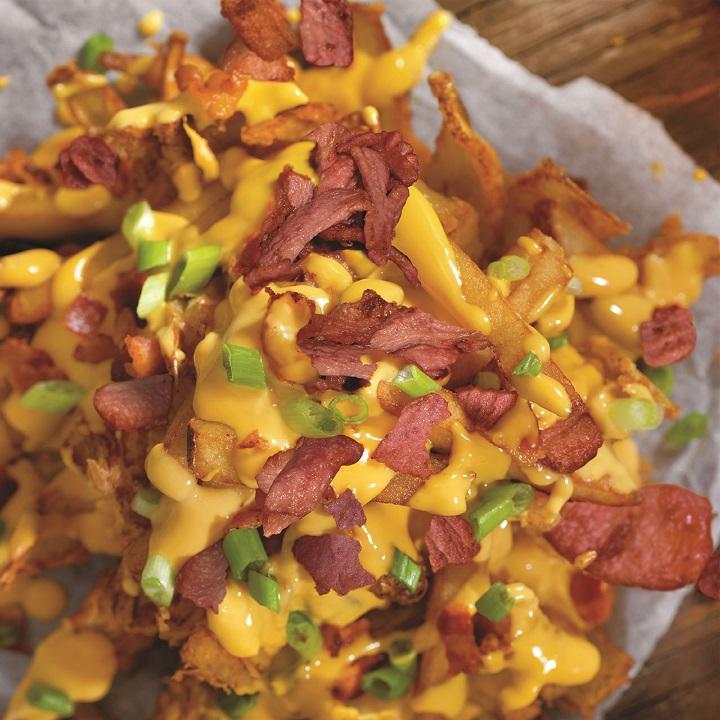 Miami Vegan Mini 'Bacon' Rashers – 1kg (frozen)
Remember the days when plant-based bacon resembled cheap shoe insoles?
Fear not, Miami Burger have created some truly amazing rashers, with the texture, smell, & taste of traditional bacon.
In blind taste tests it fools the most ardent of bacon-heads, except it's got just 0.2g of Sat Fat & 25% protein per 100g.
Cooking Instructions:
In a frying pan: Preheat pan. Always cook from frozen in a well-oiled pan on a medium/high heat for 2-4 mins, turning regularly.
Ingredients: Water (63%), textured wheat protein (31%), Mix (6%) (natural flavours, smoked maltodextrin, smoked salt, dextrose, beetroot extract).
Allergens: Wheat  (also contains garlic in 'natural flavours')
Full product specification, available upon request. 
Out of stock