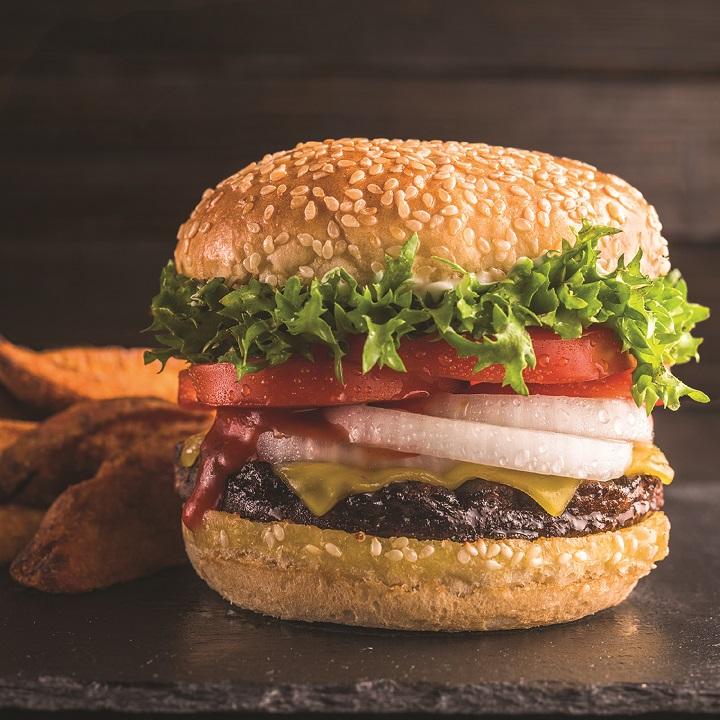 Miami Classic Vegan Burgers x 50 (frozen)
Miami Burger's favourite large burger patties.
Similar to other plant-based patties but without the high saturated fats, coconut and palm oils.  For a bangin' Vegan burger, serve with Miami's Vegan Bacon Rashers, Violife's Sliced Vegan Cheese, Vegan Mayo, sliced gherkins, diced onions, lettuce, American mustard and ketchup.
Sold in a case of 50 x 100g frozen burger patties
Cooking Instructions:
In a traditional oven: Preheat oven to 180°C .Place the product still frozen on a baking tray near the middle of the oven for 12 to 14 minutes.
In a frying pan : Heat a little oil in a frying pan and place the frozen product in pan . Fry over a medium heat for 6-7 minutes turning occasionally
Ingredients: Flavoured rehydrated soya protein 84,9% (water, soya protein 19,7%, natural flavours, salt, maltodextrin, dextrose, herb), rapeseed oil, spice and herb, gelling agent : methylcellulose, maltodextrin, rice flour, vegetable fibre, salt, natural flavours, sugar.
Allergens: Contains soya.
Full product specification, available upon request.